Dissecting Owl Pellets is fascinating, and is perfect to do with kids as one of your #30DaysWild activities.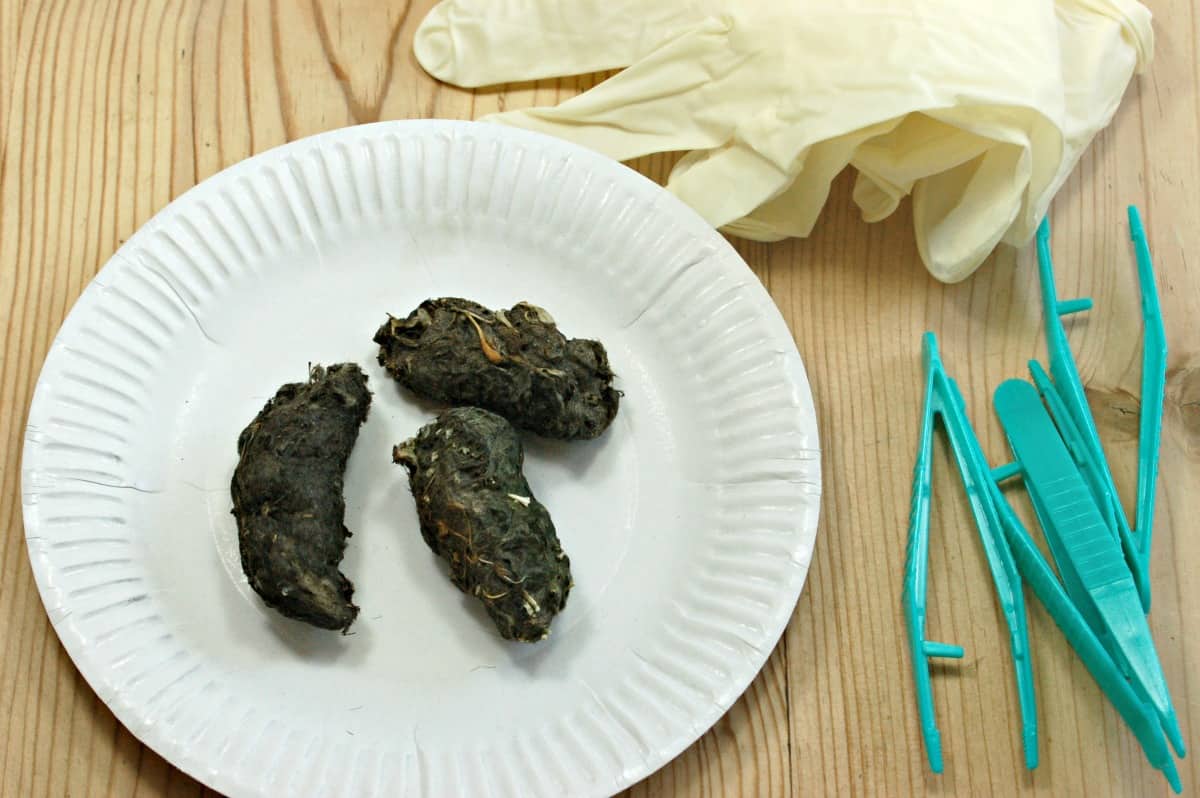 Owl pellets are small, sausage-shaped objects that contain the indigestible parts of the bird's meal. They have not passed through the intestine of the bird, but rather have been regurgitated from the stomach. They do not smell, and are not unpleasant to work with (presuming, of course, that you don't have a problem playing with the remains of small mammals, birds and insects!) Our pellets came from a barn where we know Barn Owls hang out. We were hoping to find some bones that would give us an idea of what these beautiful birds might have been hunting – we were not disappointed!
Prior to dissecting our pellets, we soaked them for a couple of hours in water, until they became saturated and sank. We then gloved up and used tweezers and cocktail sticks to tease them apart. The minute we saw our first bones, the kids were totally enthralled – the excitement mounted once we realised we had a skull!
As we pulled out each bone we rinsed it in a bowl of water, and laid it on a coloured napkin to dry. All the bones laid out on the napkin in the picture below came out of one pellet. Inside it we found a grand total of 5 skulls; 3 mammal and 2 bird.
There are plenty of guides on the internet detailing how to study owl pellets. We used one produced by the RSPB. We were able to identify all the tiny bones we found, and even that our mammal skulls were from Voles. We stuck all our bones to piece of coloured card and mounted it inside a re-purposed box – we stuck the mammal bone identification guide to the back for easy reference. This will definitely be going into school for show and tell!
We would love to hear what you think about what we found. Have you ever dissected an Owl Pellet, or is it something you'd like to do?