Sticky nature cards are the simplest kids craft to set up ever!
They're portable, and a great way to record a day outside. You really can get the kids going on this in under a minute. In fact, if you prepare a few sticky nature cards at once, I'd go as far as saying that the kids can be up and running in under 10 secs!
That's got to be time well spent, and, as if that wasn't reason enough to give it a go, it also ticks the creative and educational boxes too!
All you need for your sticky nature cards is a piece of card and some double-sided sticky tape (Amazon affiliate link).
Here I used 50mm tape and whiteboard. If you are feeling ultra-creative, you could, of course, go for a pattern, but a stripe worked well for us.
This is a great kids craft activity to have prepared in your bag for when you are out and about.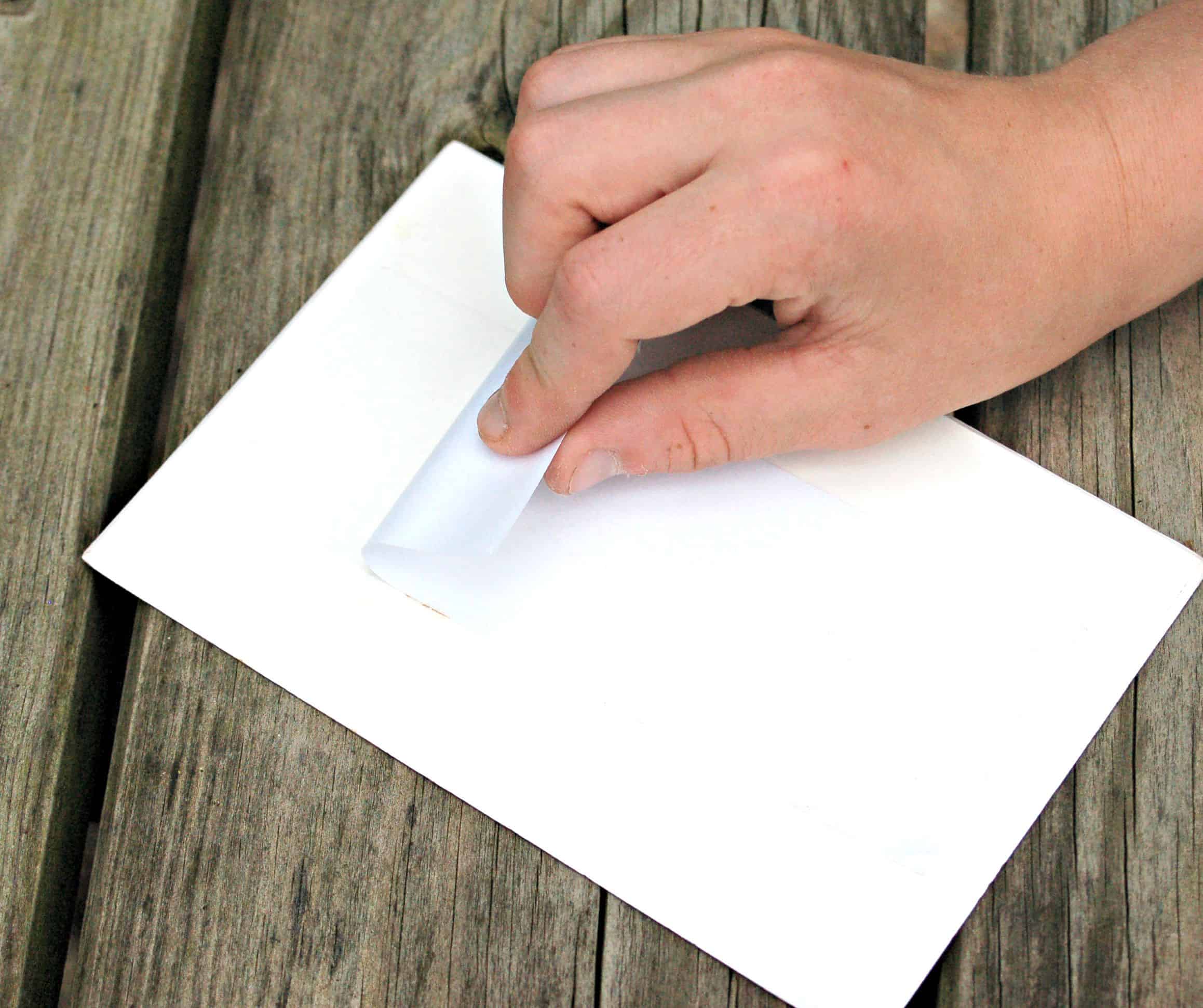 When you are ready to start the sticky nature activity, simply peel off the backing.
Then walk (or rush madly if you are my kids) around an outside space and stick anything that takes your fancy to your nature card. Remind children to only pick tiny pieces of growing plants so not to damage them.
You can set the themes such as leaf colours, different types of seeds, or just let them freestyle.
I also have a no creature rule just in case temptation comes their way!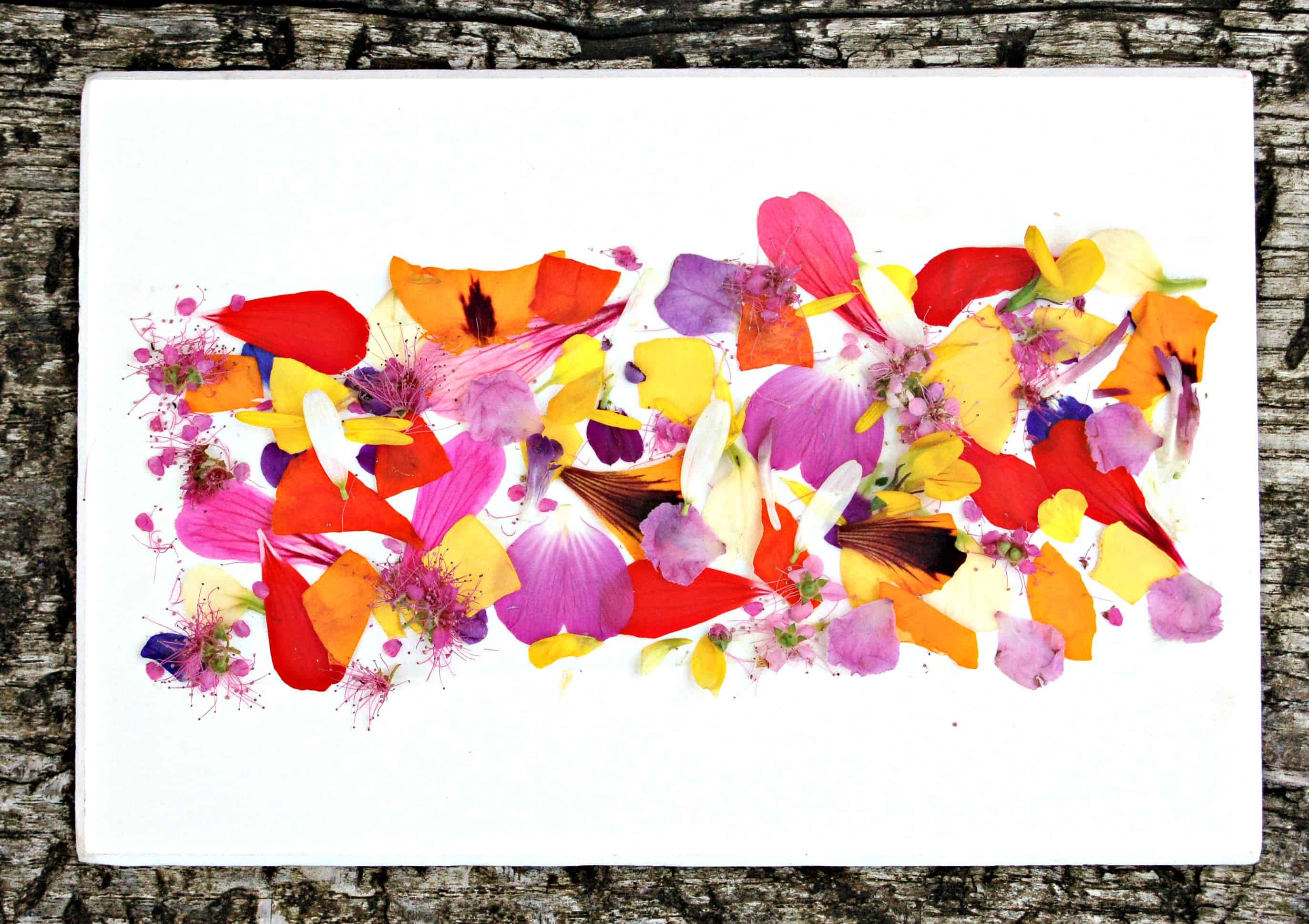 We collected in our neighbouring field for one card and then in our garden for the other. It is a great visual aid to show the kids the difference in cultivated flowers versus wild flowers.
Each season and habitat will give you a very different sticky nature card. It's a great way to record the changing seasons and colours. There is also no reason why you couldn't adapt this activity to include different objects.
If you've enjoyed this post, you might also like our How to make unique eco prints using a steamer and Air Dried Clay Leaves which are two other lovely kids crafts inspired by nature.