In this simple tutorial we show you how to weave a beautiful, rustic wreath with sticks from our Weeping Willow tree.
We started by cutting lengths of this year's growth from our Weeping Willow. You can see from the photos that the bark is still a wonderful mix of yellow and green. We stripped the leaves from what we had cut, leaving us with lengths that were approximately 1 – 1.5m long. These young sticks are very pliable and easy to use, earlier in the year we cut some and used them to make these rustic willow balls, which we used as bird feeders.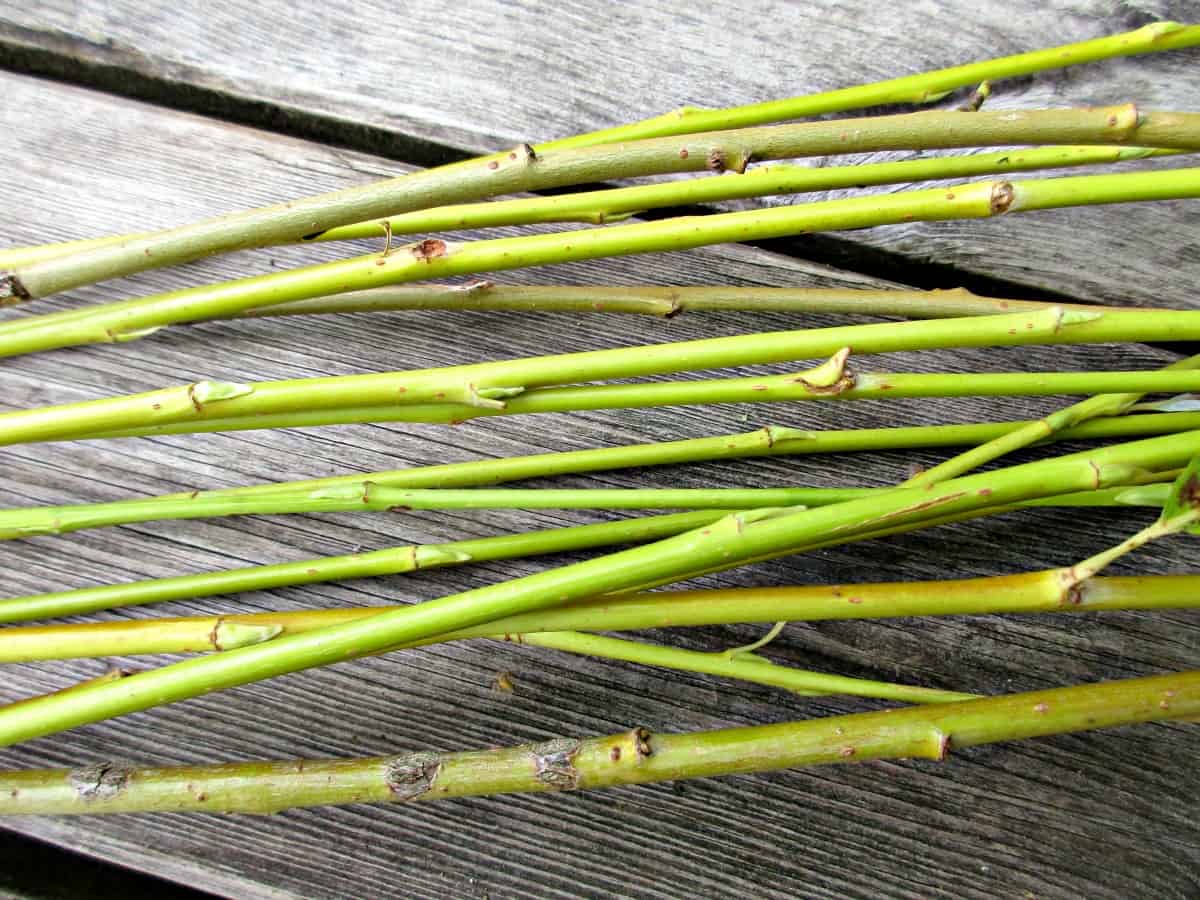 Weaving the wreath itself is very simple. We start with our thicker sticks, and finish with the thinner. Take your first stick and weave it into a rustic hoop the diameter you want your wreath to be, leaving the tail piece from where you started, sticking out of your ring (as shown in the photo below).
Add the second stick to your ring a quarter turn away from your first, again leaving the tail sticking out for the time being.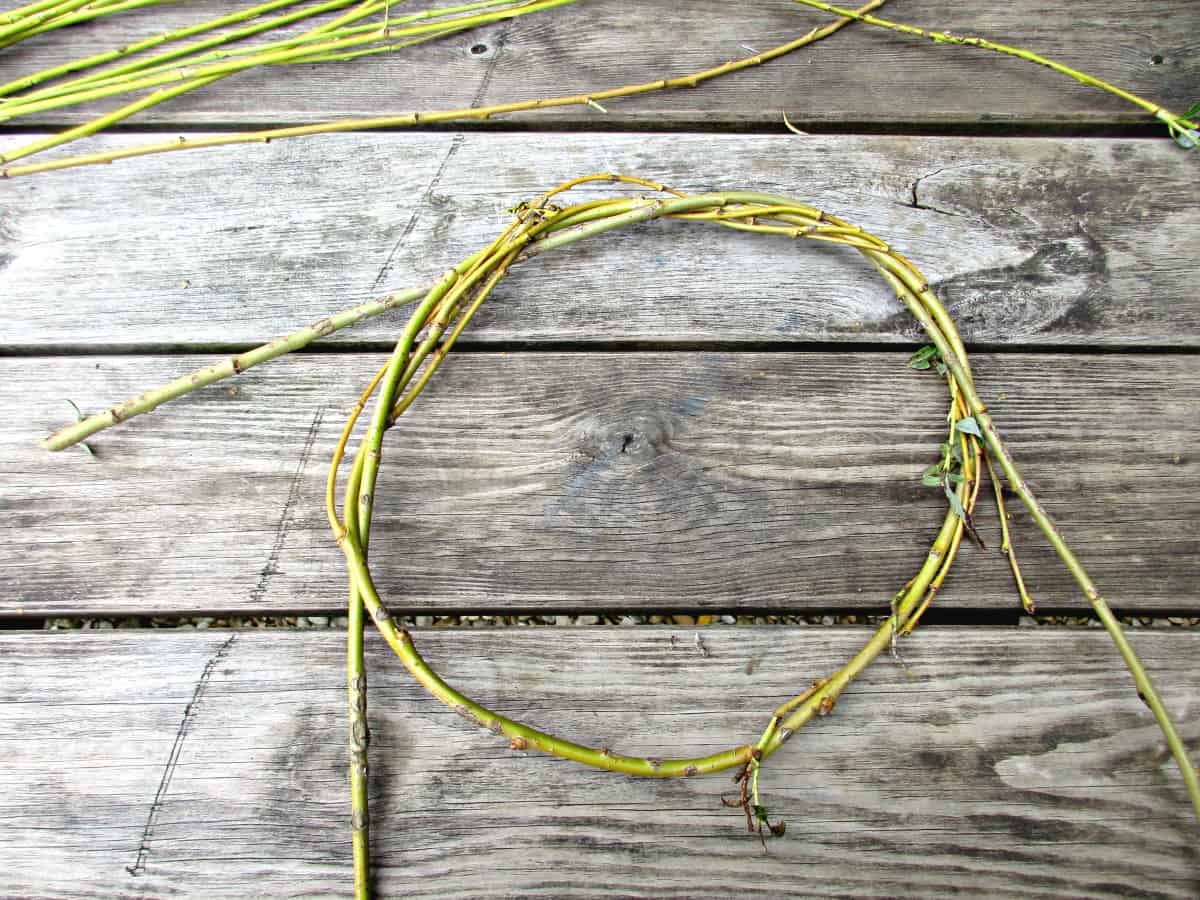 Continue turning your wreath and adding sticks, and you will find that your wreath becomes rigid and takes shape very quickly – this photo shows our wreath after we have added, and woven in, the third stick.
As you add more sticks, you will find that the wreath holds itself together under tension, and it'll be easy to tuck in the smaller ends as you weave. Some of the tails will also start to lie flat, and be incorporated, but don't worry about any that continue to stick out, as these can be trimmed off at the end.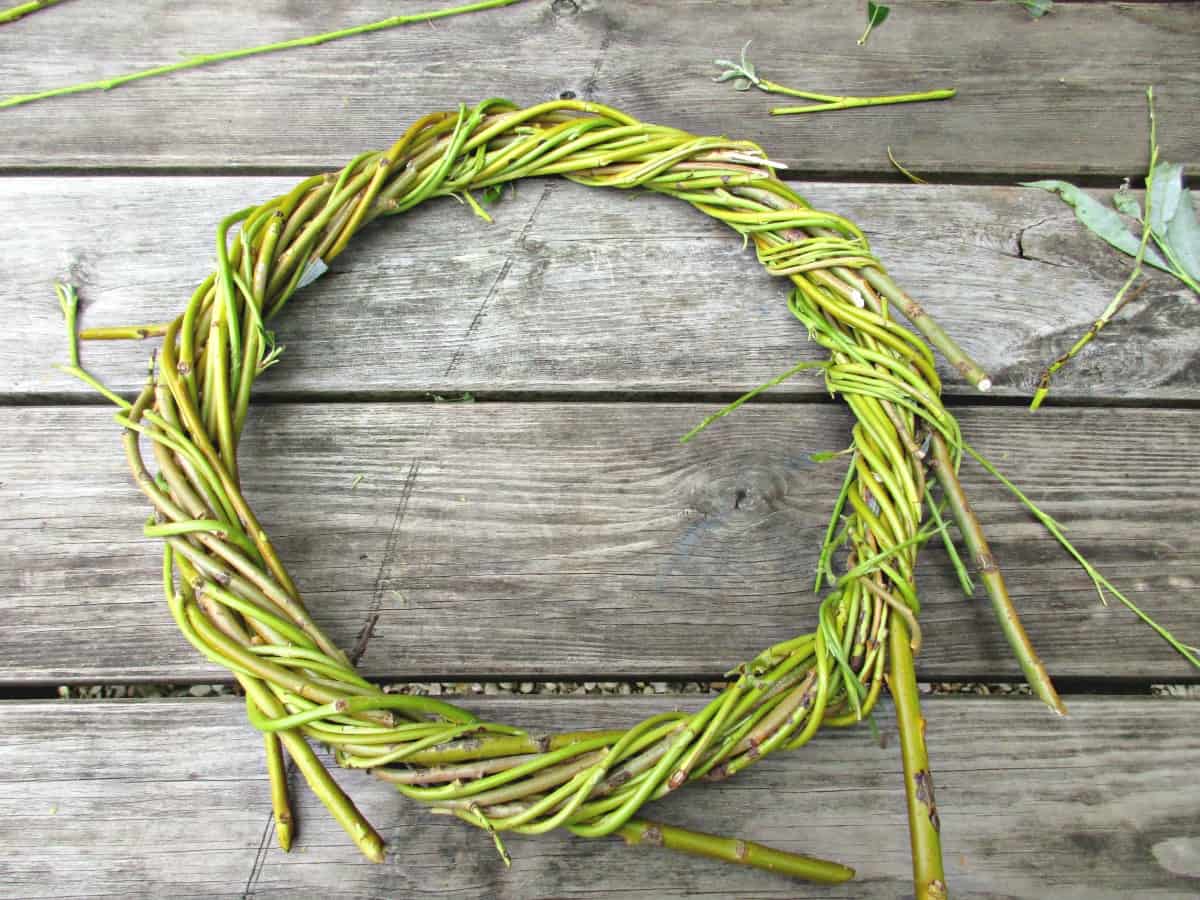 When you are happy with the size of your wreath, trim off any tails and stragglers, using a pair of secateurs, and add a final couple of sticks to the wreath, this time tucking both ends into the weave, to give a neat finish.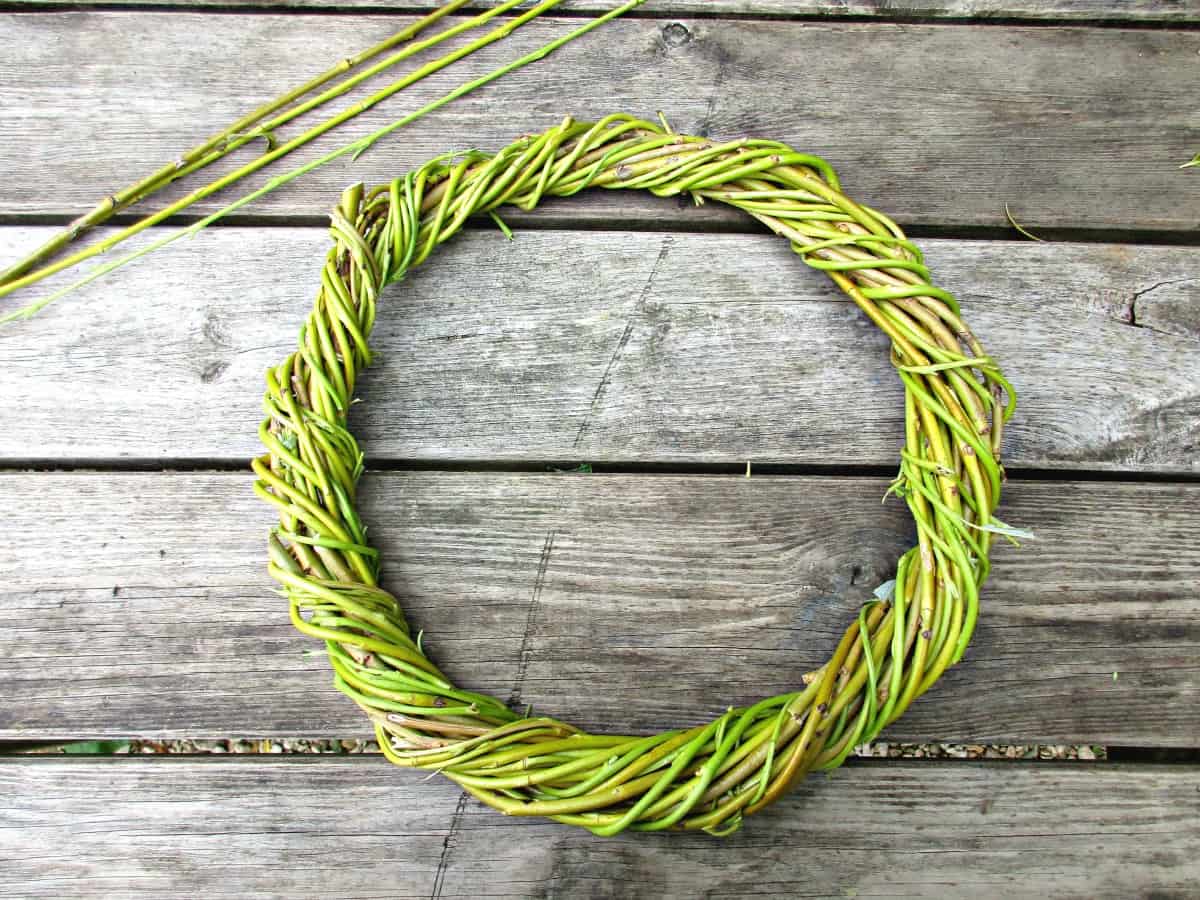 Stand back and admire your handiwork. Your wreath will darken over time as it dries, and should last for many years. Ours is currently hanging in our shed drying out, while we decide what we are going to use it for.
For more Willow Craft inspiration check out our Pretty Willow Crowns and our Rustic Willow Cone posts.