We turned our simple home-made willow cone into a wonderful Succulent Christmas Tree.
This wonderful centrepiece can be used both in the house and garden, and would also make a fabulous original gift.
We used our rustic willow cone as a base for our succulent Christmas tree, but you could just as easily fashion your cone form out of other materials such as chicken wire or a tomato cage.
Succulents come in a huge array of colours and shapes. They are also super hardy and grow happily in all sorts of environments. Our first moss and succulent creation was our gorgeous Chicken Wire, Moss and Succulent Toadstool.
How to Build a Succulent Christmas Tree
We started by lining our cone with moss, and filling the centre with bulb fibre.
And then used a covering of moss and some wire to hold everything in place.
We actually quite like the look of our cone just filled with moss!
Planting our Succulent Christmas Tree
Next we planted our succulents.
We managed to find some succulents at the nursery that had loads of little baby plants. We gently broke the babies off and used a pencil to make a hole to insert them into.
These baby plants don't have much in the way of roots at present, by succulents are tenacious by nature, so we are hopeful they will soon settle in and take root in their new home.
We had a selection of succulents with different colours and leaf shape, so we tried to dot them around in a pleasing arrangement.
Although succulents are very tolerant of drought conditions we will be keeping our succulent Christmas tree outside in our moist autumn air to give the young plants a chance to grow and root in before bringing it inside for Christmas.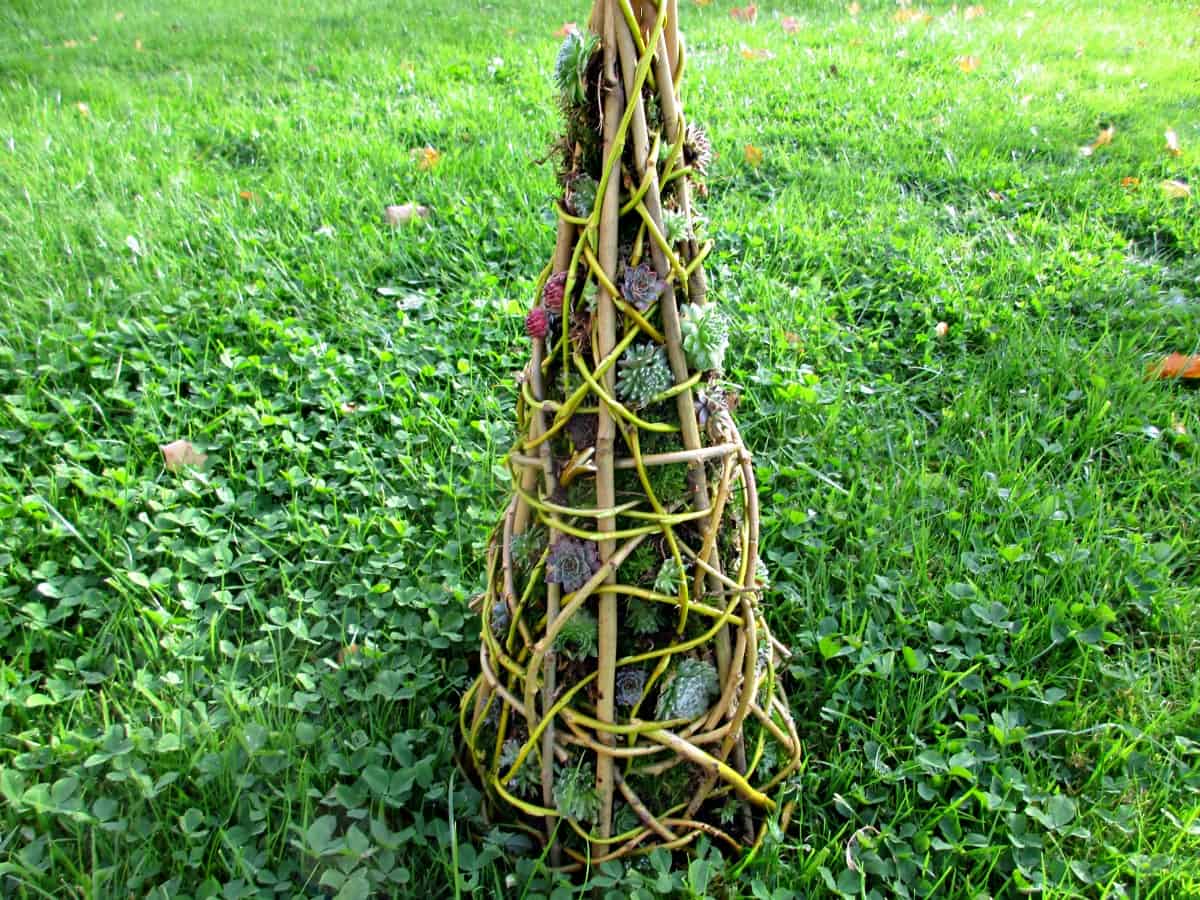 Where we think it'll make a rather original Christmas feature.
For another unusual way to display your succulents check out our adorable Succulent Hedgehog made out of recycled materials.