Kokedama is the Japanese art of growing plants in moss balls.
Traditionally, Kokedama is formed by wrapping the roots of plants in clay before tying moss around it. The result is a beautiful but high maintenance look.
In this tutorial we show you how to create an easy, low maintenance version from old tennis balls and sheet moss. All the beauty of Kokedama moss balls without the mess and constant watering.
What you need to make our easy Kokedama moss balls.
Old Tennis Balls
Adhesive Sheet Moss (Amazon affiliate link)
String (optional)
As well as making Kokedama moss planters from our tennis balls, we also covered a couple of them and some ping-pong balls to make complete moss balls.
Cutting a ball shape from moss
I really wanted a neat finish to my Kokedama moss balls. To achieve it I used a ball pattern generator to calculate the number and shape of the moss pieces to ensure a perfect fit. The ball pattern generator is usually used to calculate the parts needed for sewing balls and is super handy for that too.
How to cover a sphere with moss (or any fabric)
I marked a circle guide on the top of the tennis balls and used a knife to cut that part away.
I also cut out all the pieces of moss following the pattern I had generated. Since the moss is quite thick, I chose to use an 8 piece pattern, but you can create different numbers of pieces to suit your own need.
The moss sheet I use has an adhesive backing and sticks down really well. For the planters, I stuck the excess moss around the cut edge to give a neat finish.
How to plant our Kokedama balls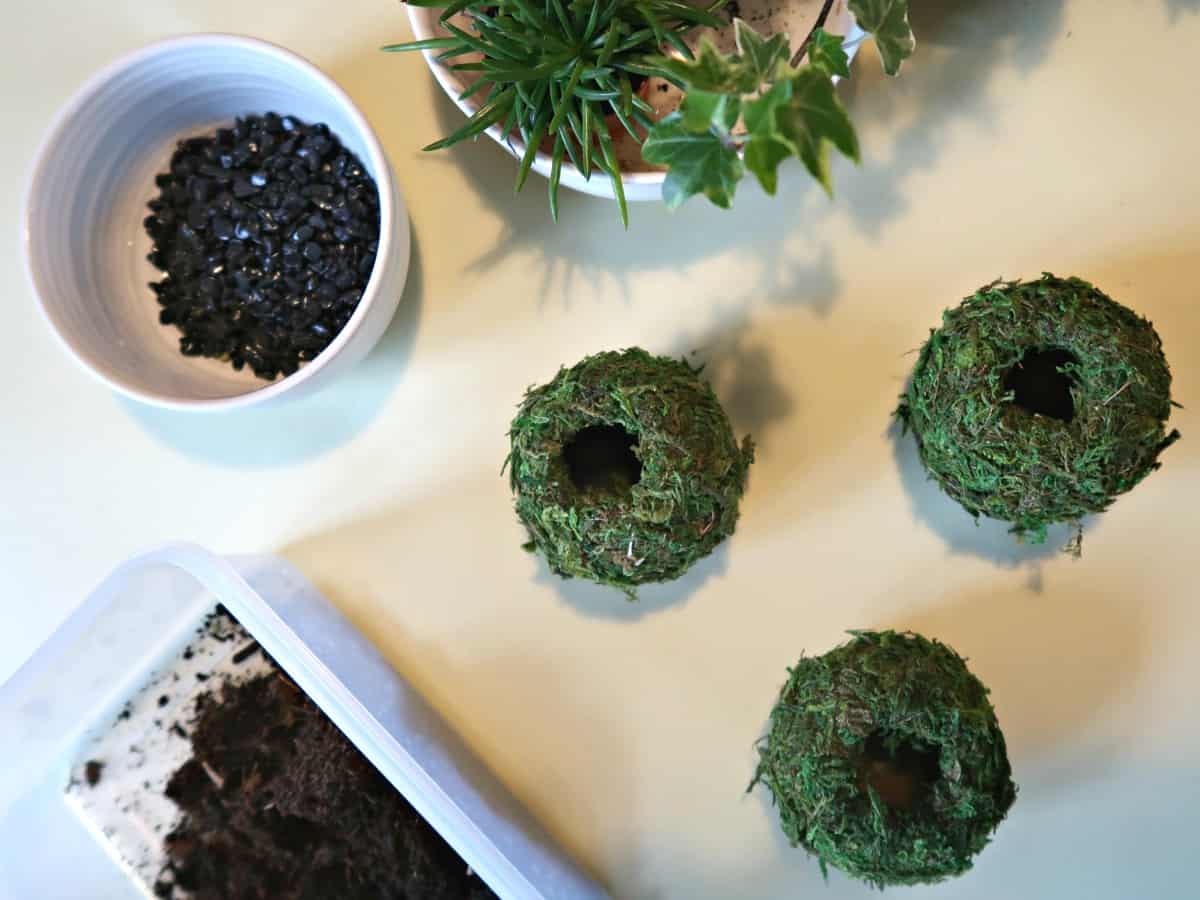 To keep the moss clean, I lined the opening of the Kokedama balls with some plastic before filling them.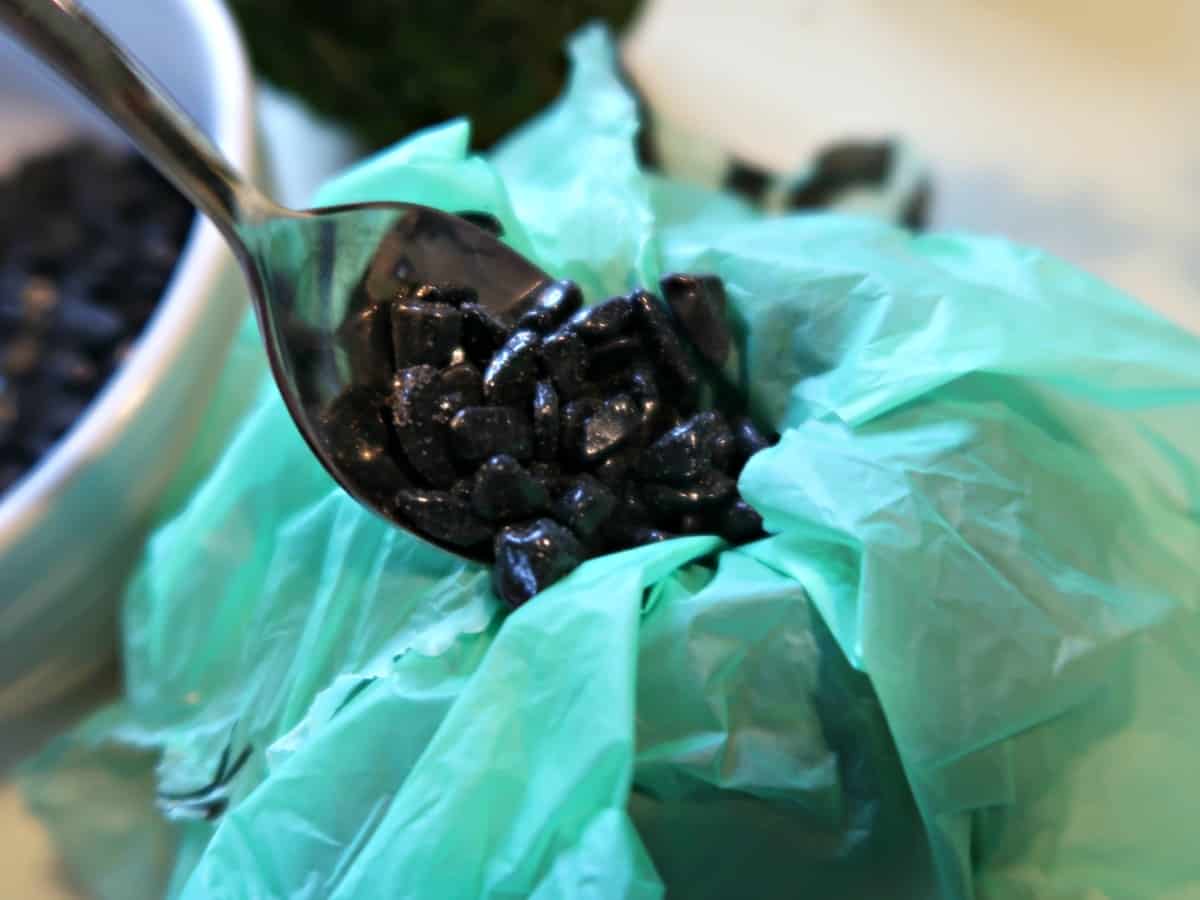 I started by popping some gravel into the moss balls. The gravel should help in two ways. The Kokedama don't have drainage holes so the gravel will help prevent the roots of the plants sitting in water and rotting. The gravel also helps weight the Kokedama balls encouraging them to stay upright as the plants grow.
I then added compost which I pushed to the sides of the balls before planting my pretty little houseplants and removing the plastic protection.
And here are my easy Kokedama moss balls. They can be hung using string or left free- standing as they are here. They look just as beautiful as traditionally made ones, but don't need twice daily watering and drip drying.
For more imaginative ways to display your houseplants check out our Cute Square Pots for Mini Cactus Plants and our Air Plant and Wire Jellyfish. And if you are looking for some original outdoor succulent planter ideas, start with our gorgeous Succulent, Moss and Chicken Wire Toadstool and our Garden Art Made From Colourful Succulents.