We turn metal trash into a cute tin can owl that can be hung in your garden or used as cute windowsill planters in this easy to follow tutorial.
And if owls aren't your thing, you can easily adapt this fun tin can craft to make up an imaginary creature or robot.
What you need to make a recycled tin can owl
Empty tin cans with their labels removed.
Metal household scrap. We used bottle tops, washers, nuts and used coffee pods.
Wire
Stick to make a perch
Glue suitable for sticking metal.
Gaffer tape
Wire snips and scissors
How to make a recycled tin can owl
Start by making the tin can owl eyes.
For our smaller owl, we cut the mesh top from two coffee pods and used it to line bottle tops. A washer and nut completed the eye.
For our larger tin can owl, we used jar lids, bottle tops, washers and nuts.
Stick all the components into place and leave to dry.
If you are planning to hang up your tin can owl, you will need to make two holes for the thread. We used a hammer and nail to punch out ours.
Note: These tin cans owls hang upside down with the legs coming out of the open end but if you'd like to use yours as planters then assemble them with the open end up and punch a few holes in the bottom for drainage.
We fashioned the beaks for our tin can owls out of the body of used coffee pods. These are made from aluminium and are soft enough to cut with scissors. If you don't have coffee pods to hand a fizzy drink can would make a good alternative.
Stick the beaks into place on the tin cans, followed by the eyes.
Due to the size and shape of the jar lid eyes, they won't sit flat against the tin can body. So we added a flat piece of wood to ensure a good bond.
How to make the tin can owl legs
To make legs for each tin can owl, you need two lengths of wire and a stick.
Wrap each wire around the stick four times to make the feet leaving a length for the legs.
Then use gaffer tape to stick the legs up into the tin can body.
Finally, thread some string through the holes and your tin can owls are ready to hang.
And here are our recycled tin can owls hanging on our rose arch.
Don't they look fab?
We think they are such a fun way to recycle some trash and add a bit of personality to the garden.
If you have enjoyed this trash to treasure tutorial, why not check out some of our other quirky projects using recycled materials. You can find a list of our favourites below.
In this simple upcycling tutorial, we show you how to make candlesticks from a handful of old curtain rings and a couple of wooden spheres.
Try out soap making at home without having to buy lots of supplies. Follow our easy instructions using store-bought soap.
Kokedama is the Japanese art of growing plants in moss balls. See how to create a low maintenance version from tennis balls and sheet moss.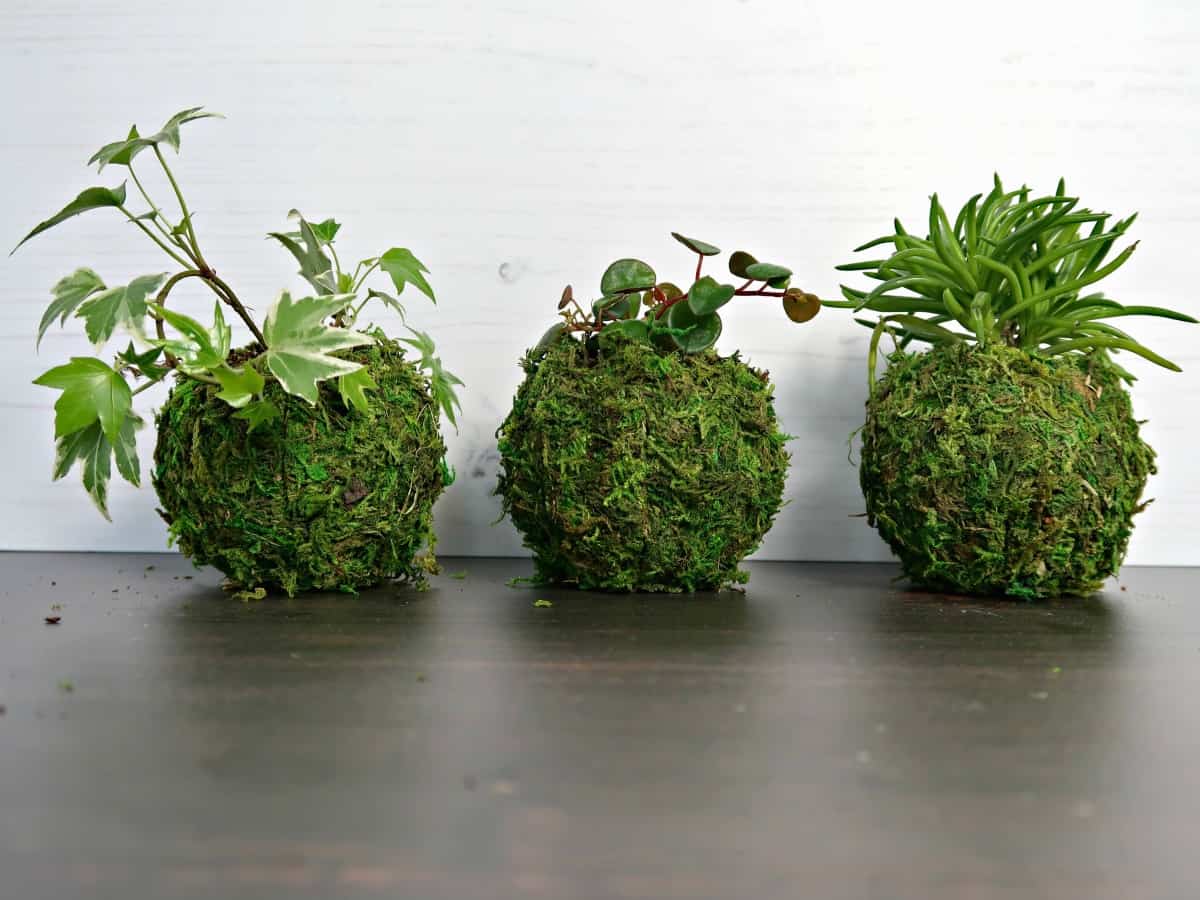 Our DIY window bird feeder is made from an old cake pan and a tea strainer and allows us to watch our lovely wild birds eat their breakfast while we eat ours.
Are you fed up with random glasses in the cupboard? In this easy tutorial, I show you how to upcycle a wine glass into a pretty planter that you'll want on display.