I imagine (hope) that I'm not the only one who already has kids squabbling, and complaining of being bored this holiday. To keep them entertained, try our 10 easy, recycled crafts that you can do with things from around the house. As a special parent bonus feature, two of them require corks!
1. Cute Cork Sheep
Our Cute Cork Lamb is a great recycled craft idea, and great fun to make with kids. All you need is a couple of corks (something I always seem to have – glug!), a few matchsticks, and some yarn. Click through to see our easy to follow instructions.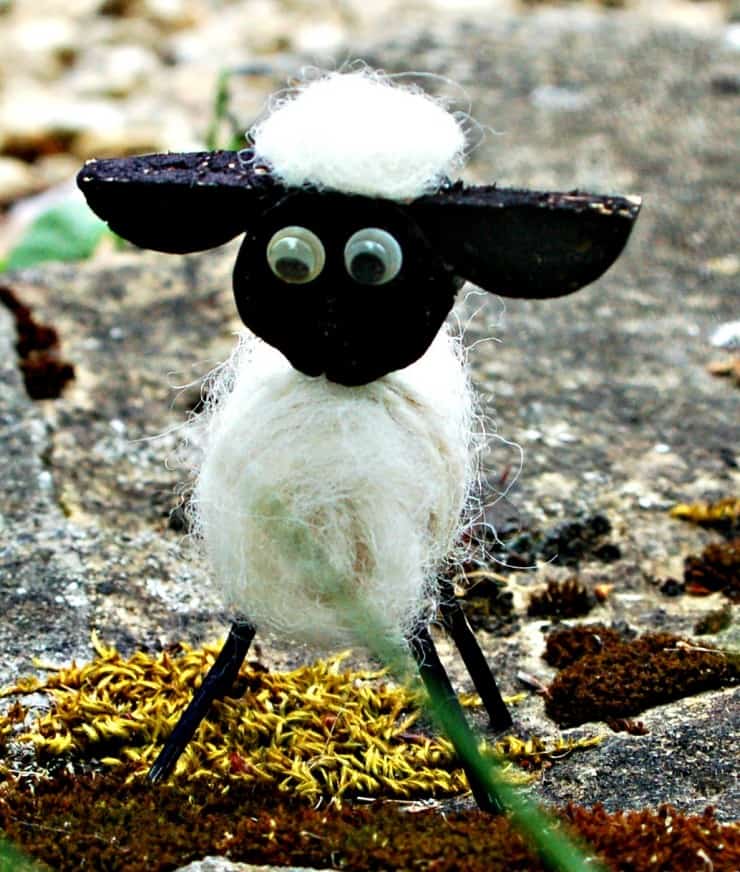 2. Pretty Pocket Purses
Make Pretty Pocket Purses with bleach stamping and a pocket cut from a pair of Jeans. Great way to re-purpose old clothes! This DIY project is super easy and fun to make.
3. Printing with Loom Bands
Try Printing with Loom Bands – a great way to make your own wrapping paper, and a fun holiday activity for kids.
4. Recycled Magazine Basket
There are a few different ways you can make baskets out of recycled magazines, this basket weave design is probably the simplest and quickest, and I love the checkered pattern which it creates.
5. Marbling Bottles with Nail Polish
This simple tutorial explains how to marble glass bottles with Nail Polish – it's a great way to use up all those polishes you never wear, with stunning results!
6. Reusable Beeswax Wraps
Home-made, reusable beeswax food wraps are super easy to make at home and are a great way to reduce the amount of single-use plastic you use
7. Sgraffito Eggs
Sgraffito is an art technique in which a surface layer of paint, plaster, slip, etc., is scratched away to reveal a ground of contrasting color underneath. In this tutorial, we will first show you a simple technique for blowing an egg, and then how to decorate it using Sgraffito.
8. Making a Bottle Garden
Make a Bottle Garden. Terrariums are a great craft project for kids. They can really let their imagination run wild.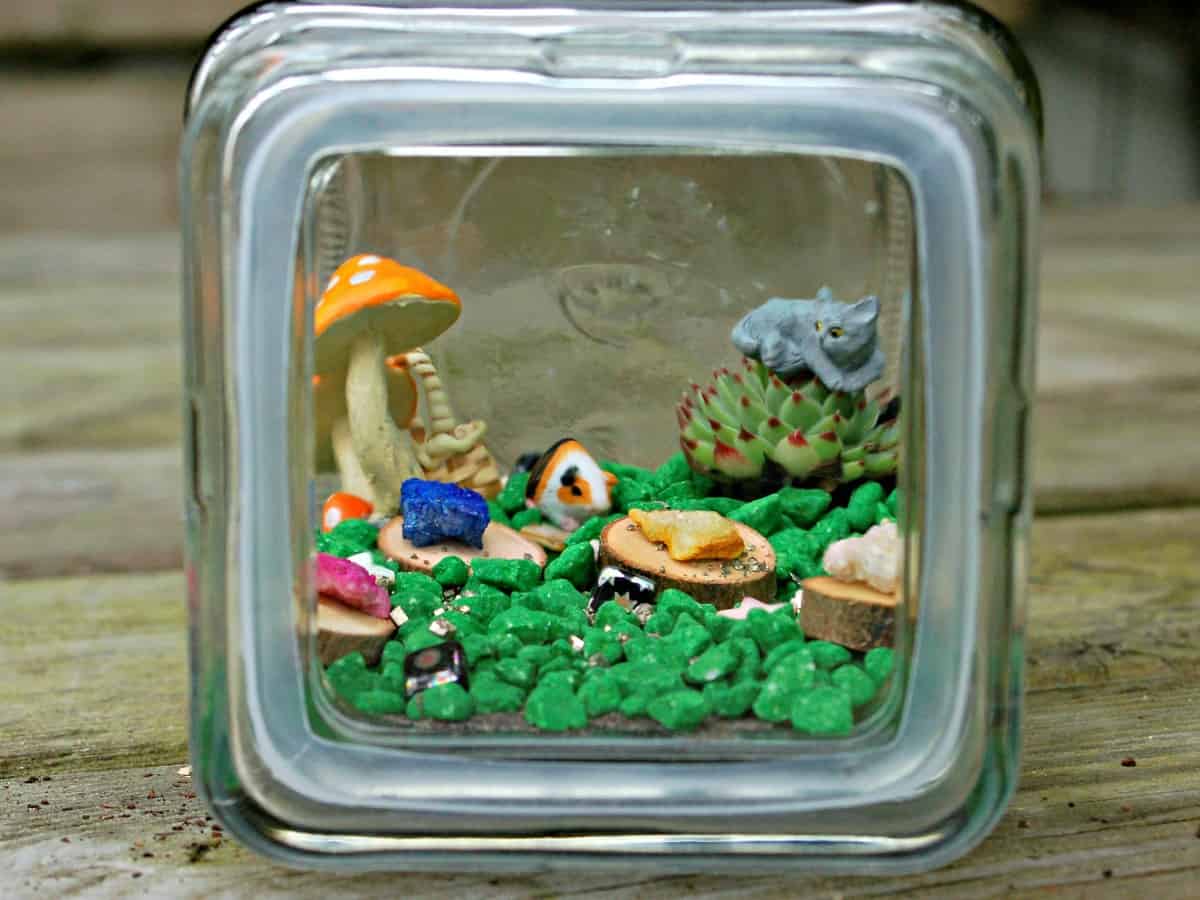 9. Turning Stains into Dyes
Our fun craft tutorial explores how you can use stains as dye at home. Check out what we tried and what worked best.
10. Embossing with Glycerine Eye Shadow
DIY embossing using glycerine and eye shadow- create pretty, delicate and shimmery images using products you have at home to embellish cards, tags and wrapping paper.
We hope we have given you some crafting inspiration to keep you all busy, without having to spend lots of money. For more great craft ideas check out our 12 Fabulous Nature Based Craft Tutorials.
If you have enjoyed our ideas, please pin so others can enjoy them too 🙂