There are a few different ways you can make a recycled magazine basket out of old magazines. This basket weave design is probably the simplest and quickest, and I love the checked pattern which it creates.
I recently got given a huge pile of old magazines, which when added to the stack I already had at home, made me realise that we really needed to come up with some crafty ideas to use them up!
There are lots of ways to recycle old magazines. As well as weaving recycled magazine baskets, we use them to decoupage eggs for Easter and to make fabulous recycled gift bows.

How to Make a Recycled Magazine Basket
Start by cutting strips from colourful magazine pages. We chose glossy ones as they had thicker pages than some of the others resulting in a sturdier basket.
Our strips were about 5cms in width. Each strip will be folded twice, so your weave will end up a quarter of whatever you start with.
For each strip we..
Fold it in half to make a crease then unfold it again.
Then fold each side to the crease, before folding the whole strip in half along the original crease. You should end up with strips just over 1cm in width, made up of 4 layers.
Doing it this way means that even if your edges are uneven when you started, they will not show as they are now tucked inside.
Despite making really sharp creases (you can see us using a knife to do this above), our strips still tend to open up so we run a little glue along the inside of each one, to hold them firm. Leave them to dry.
How to Weave a Recycled Magazine Basket
We use a piece of card as a guide to show us where to start the weave remembering to leave some length for the sides. Using a clipboard to hold all the strips firmly makes the weaving much easier.
Weave the strips over and then under as shown in the photos. Using a few dabs of glue as you go along will hold everything in place.
Once the base has dried, remove it from the clipboard, and bend the remaining strips up to form the sides.
Continue to weave the sides. This time we use little pieces of double sided sticky tape to hold everything in place (not on them all, just the odd one). This isn't essential, but it does make it easier – particularly for a child.
When you get to the top, bend the outer ends in, and secure them with glue.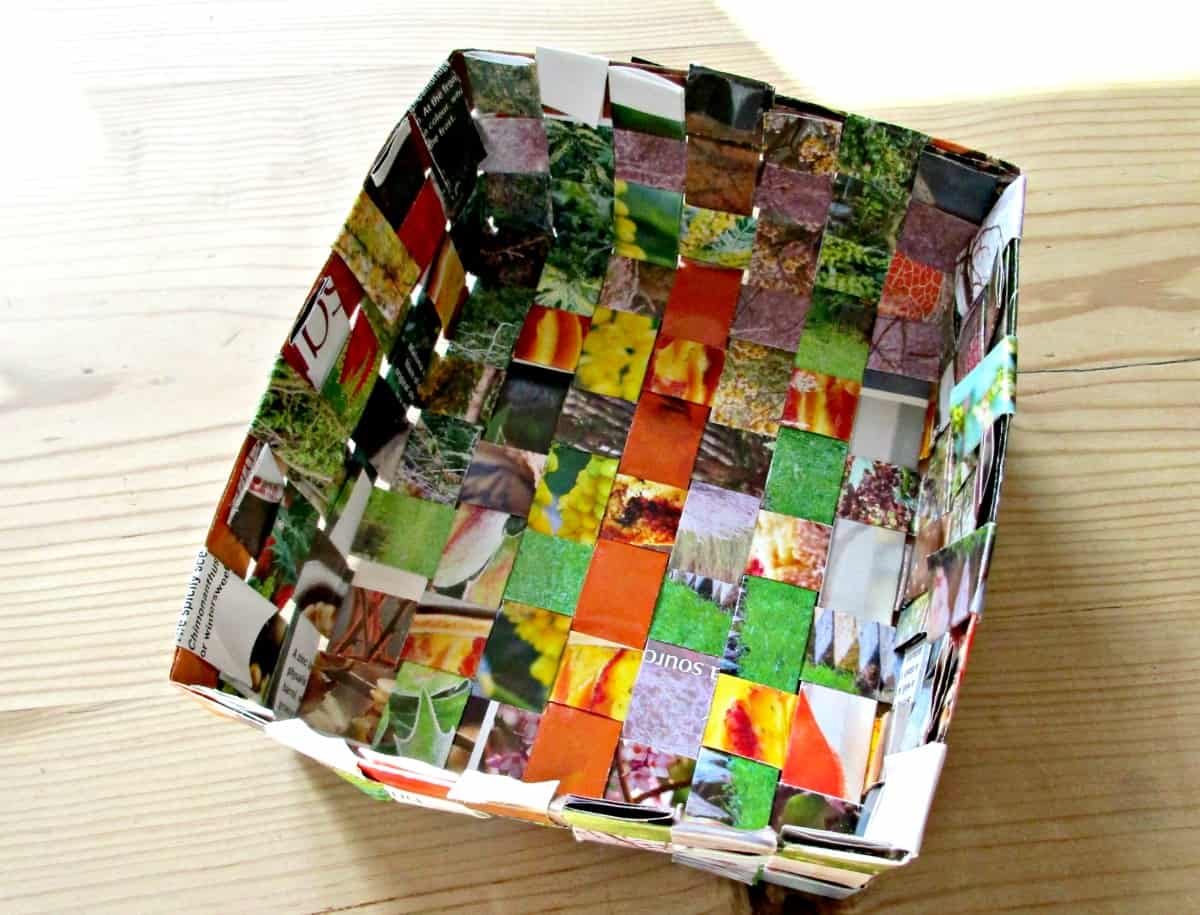 Our recycled magazine basket is really cute, and it's lovely to finally use up something that normally would end up in the recycling.
And here is how our recycled basket looks from the underneath.
You could easily fill these baskets with home-made goodies, and use them as gifts.
If you have enjoyed this recycling tutorial, why not check out some of our other quirky recycled and upcycling ideas. You can find a list of our favourites below.
In this simple tutorial, we show you how to reuse old curtain rings to make cool candlesticks.
We test out making home-made firelighters from recycled materials – and they are fabulous! We will never need to purchase fire starters again.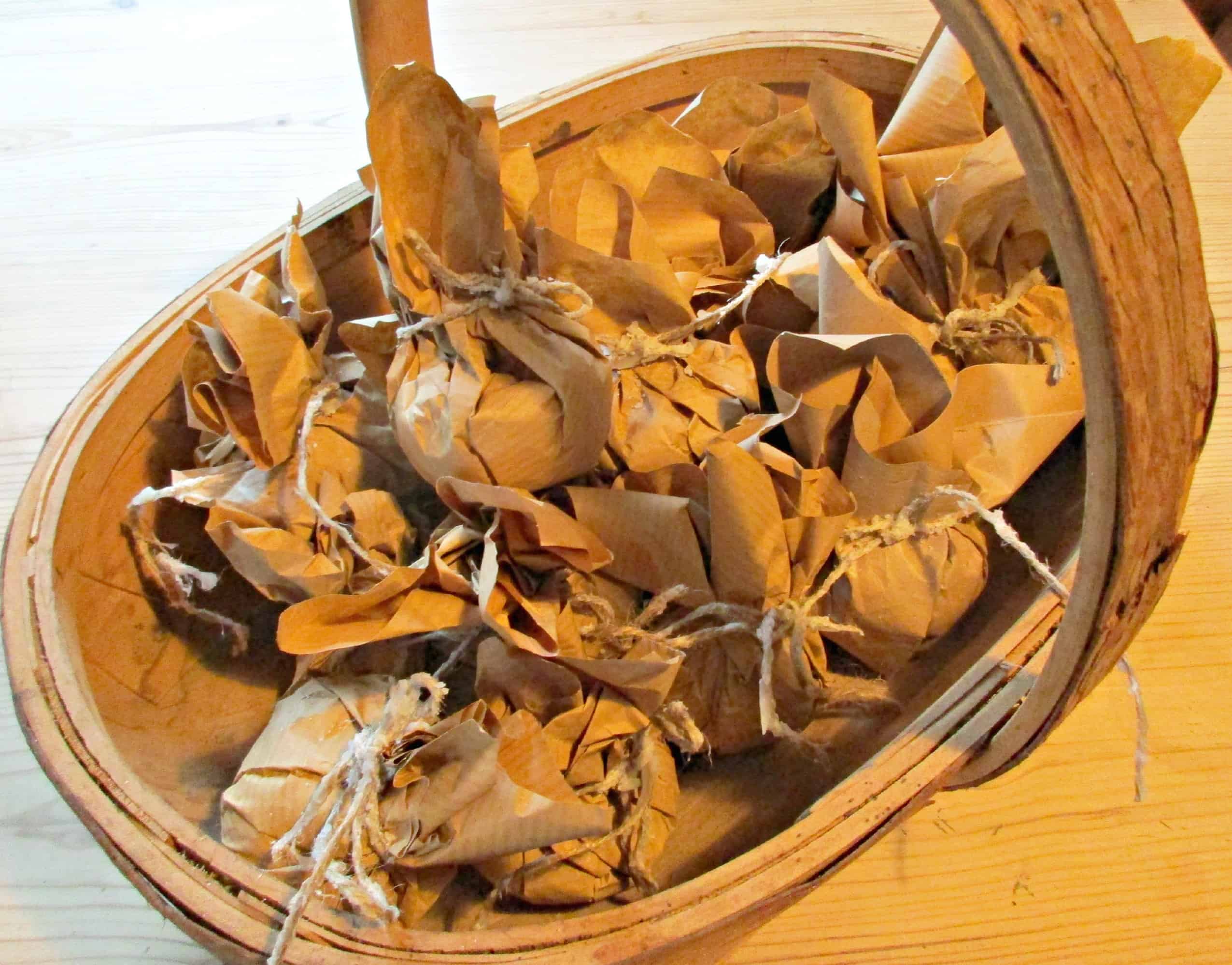 Kokedama is the Japanese art of growing plants in moss balls. See how to create a low maintenance version from tennis balls and sheet moss.
Try out soap making at home without having to buy lots of supplies. Follow our easy instructions using store-bought soap.