Dandelions are one of the easiest wildflowers to identify, so are a perfect place to start if you want to cook with wild food. Why not get out and forage some today and try our delicious Dandelion and Lemon Biscuits recipe.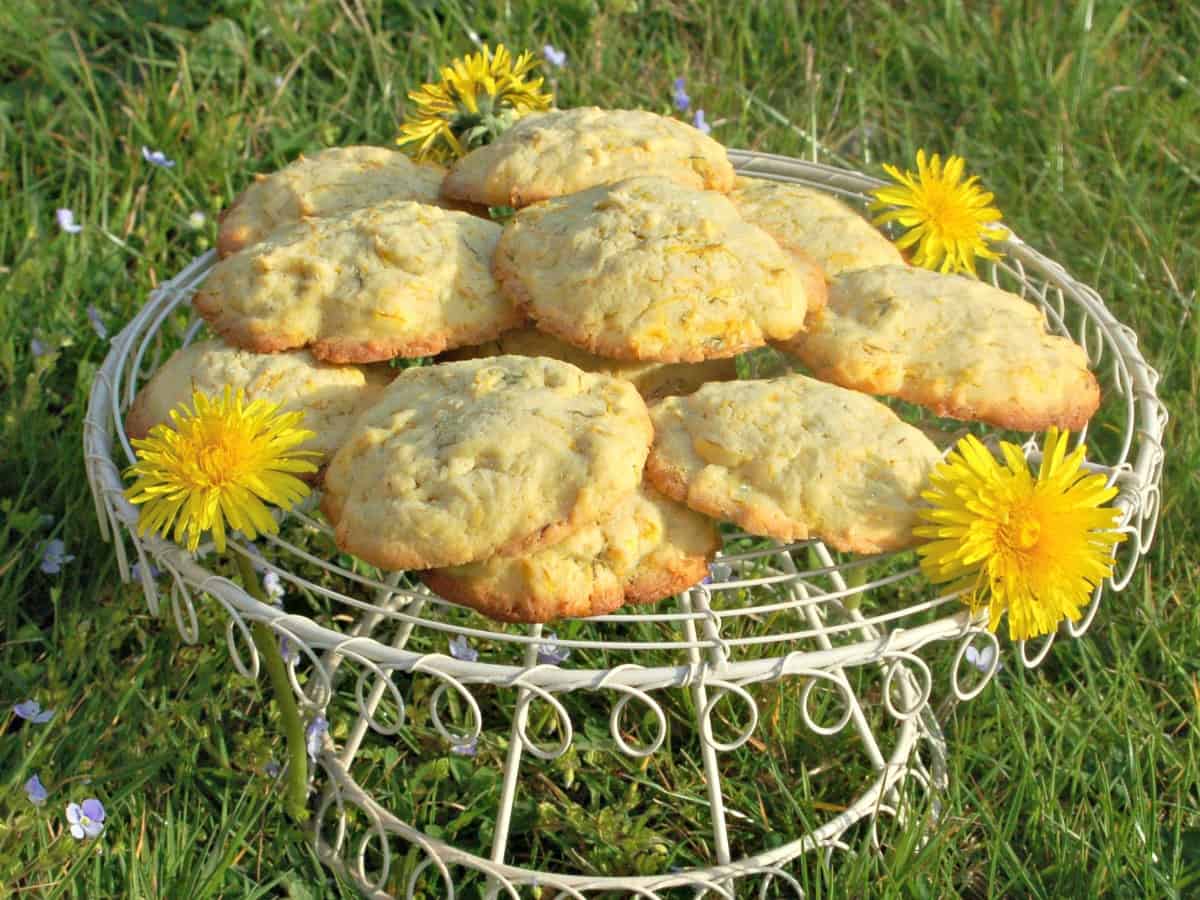 Can you really eat dandelions?
Over the last couple of weeks, the dandelions have exploded into flower around where we live – they are everywhere! The entire plant is edible (remember Dandelion and Burdock Beer?), but I think gathering the flowers is the most fun. All kids love picking Dandelion Flowers, and in my mind, it counts as weeding – what's not to like!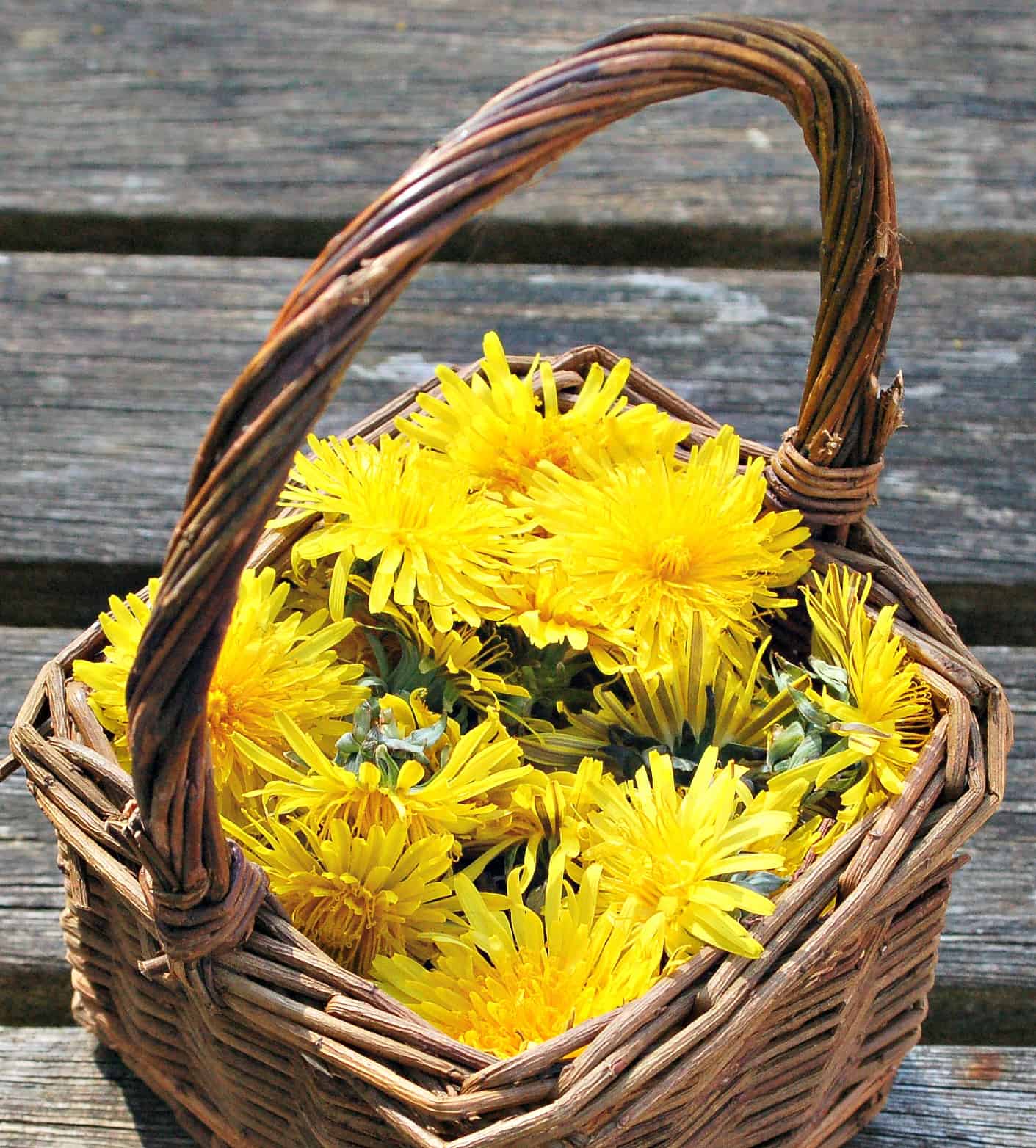 There's a whole host of recipes that use the dandelion flowers; teas, wines, salads and savouries. The plant is one of our most nutritious weeds here in the UK. Dandelions contain anti-oxidant vitamins, minerals, calcium, as well as protein, and would have been a food staple for our ancestors here in Europe.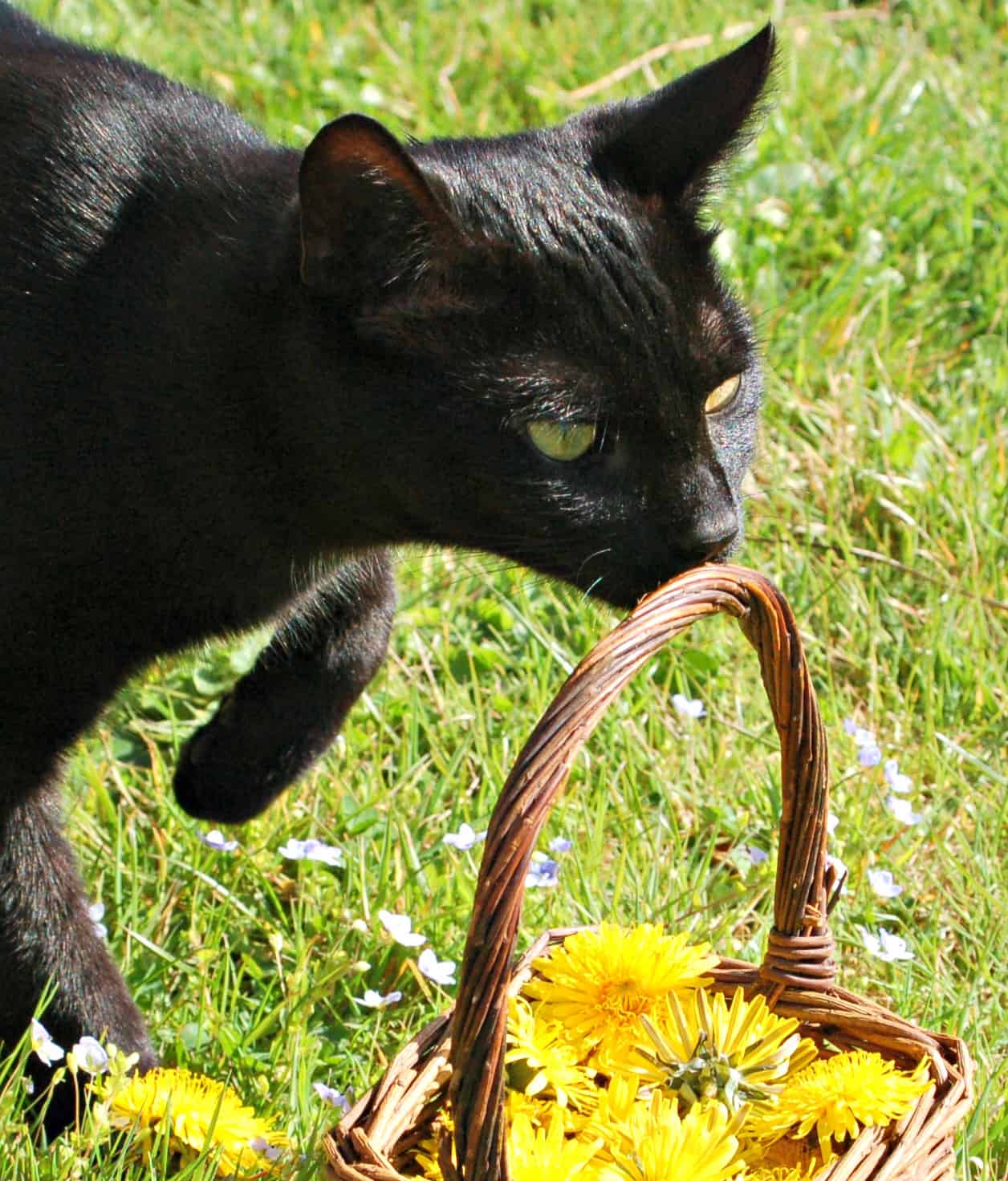 Why not try our beautifully simple Dandelion and Lemon biscuits for a sunny introduction to this delightful edible weed!
What you need to make Dandelion and Lemon Biscuits
Approx. 20 Dandelion flower heads
125g softened butter
100g caster sugar
One egg
Zest of 1 lemon, plus 1 tbsp of its juice
180g plain flour
20g cornflour
1/4 tsp baking powder
Pinch of salt
Prepare the Dandelion flowers: Wash, then remove the yellow petals by pinching firmly and pulling (a little green is ok but too much may impart a bitter taste).
Cream the sugar and butter until fluffy. Add the egg and lemon zest.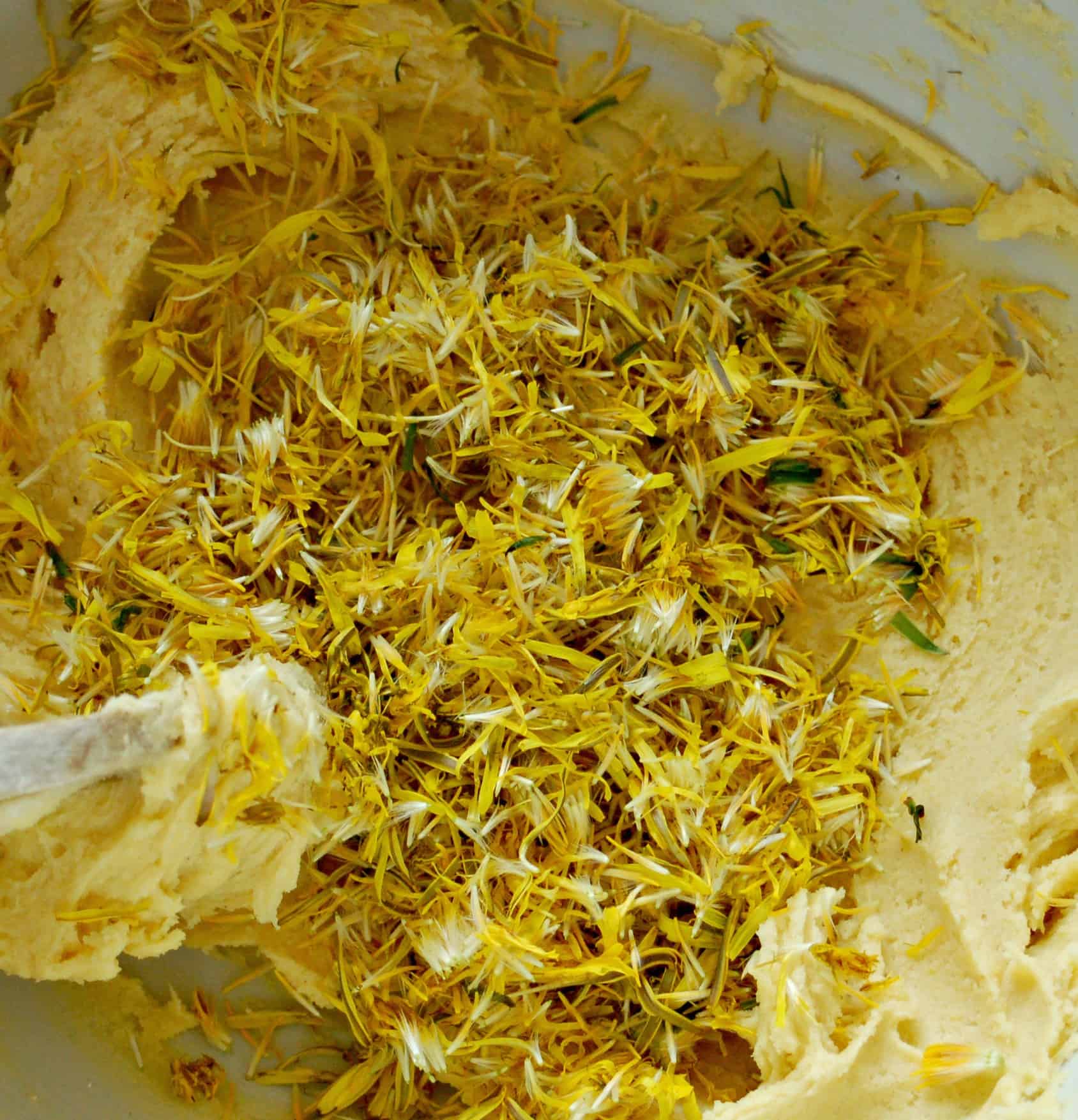 Sift in the dry ingredients and combine well. Add in the lemon juice and Dandelion petals and mix.
Dollop spoonfuls onto a baking tray and cook for approximately 12 mins at 180C/350F/gas four until golden.
Cool the dandelion biscuits on a wire rack and enjoy with a cup of tea!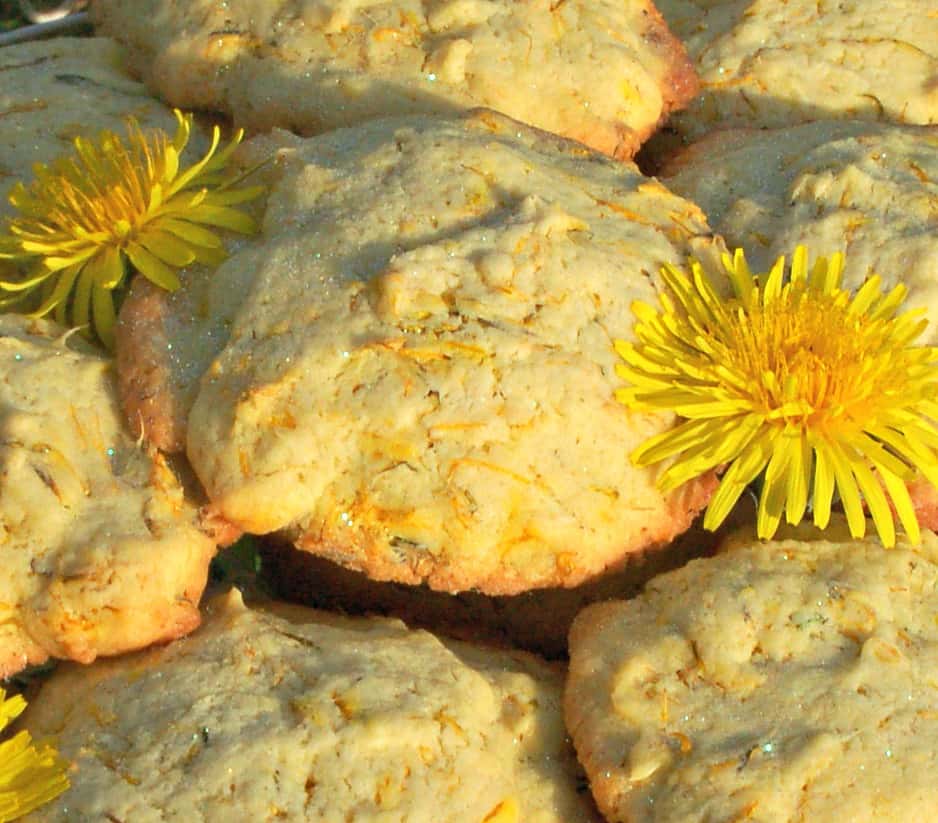 Try different combinations of flavours with this biscuit. How about Marigold Petals and Orange, Lavender or Rose Petal?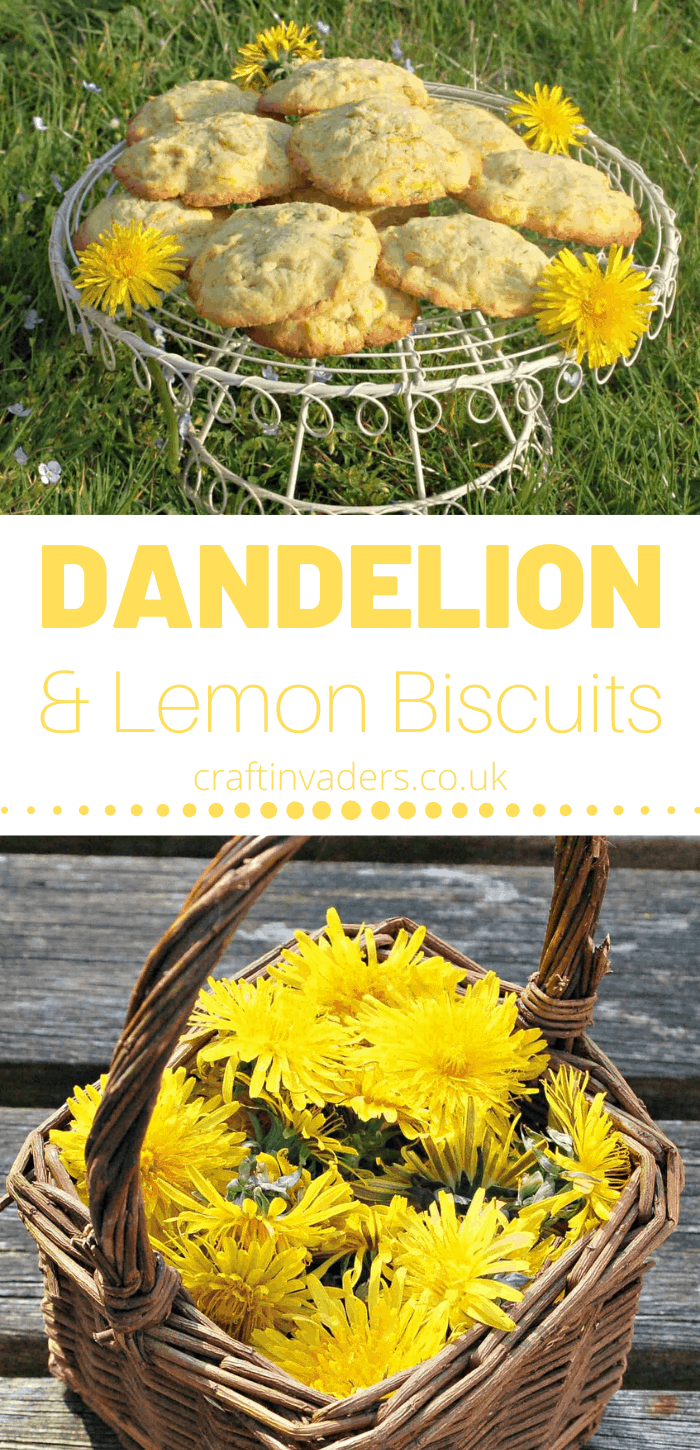 For more fun wild food recipes to try with children, why not check out some of our other foraging posts. You can find some of our favourites below.
Our original recipe for nettle fruit leather. The nettles pair perfectly with the apple and pear, and the kids love this healthy snack.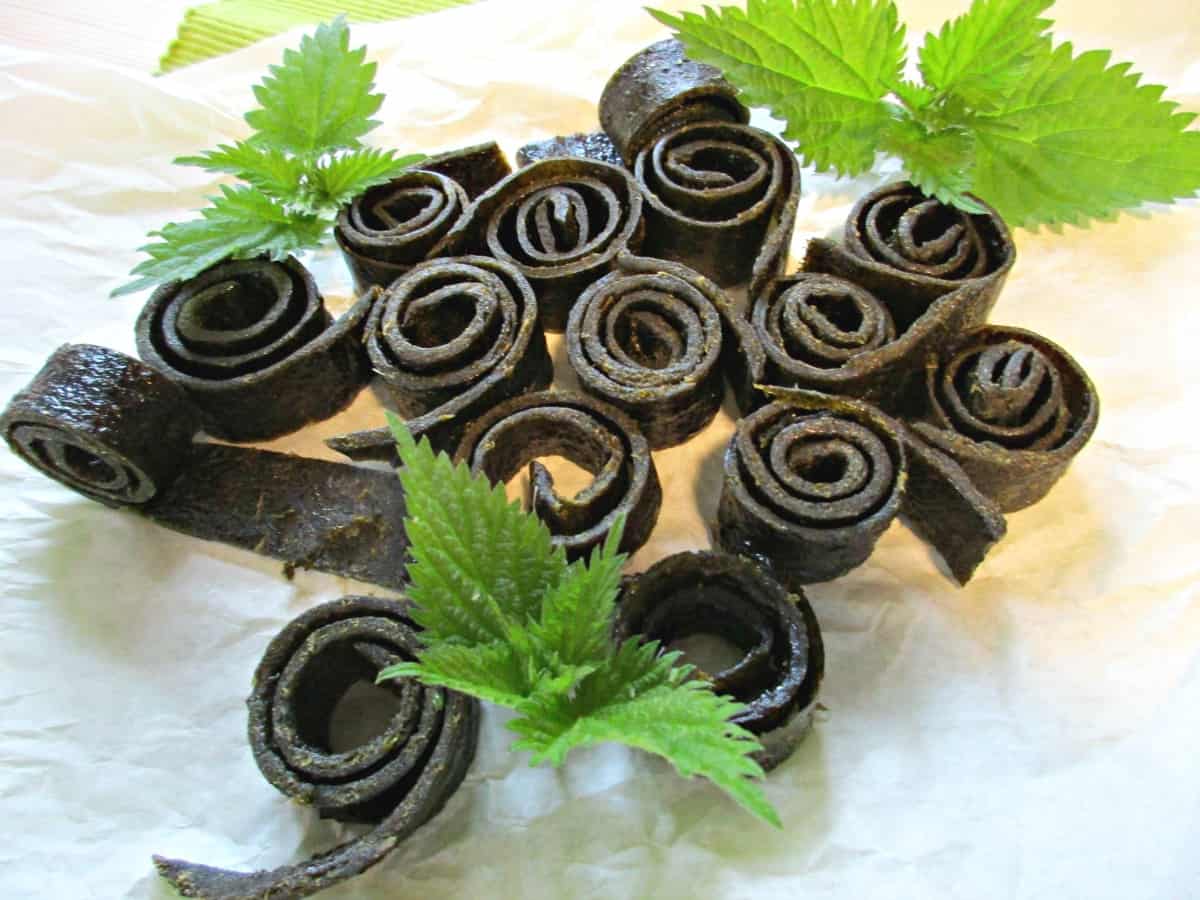 Raw rosehip syrup is a no-cook rosehip syrup recipe that uses sugar to draw the juice from the fruit resulting in a thick, delicious syrup.
I show you how to collect and use wild, natural yeast to make an easy Sourdough starter for baking your own delicious and healthy Levain bread.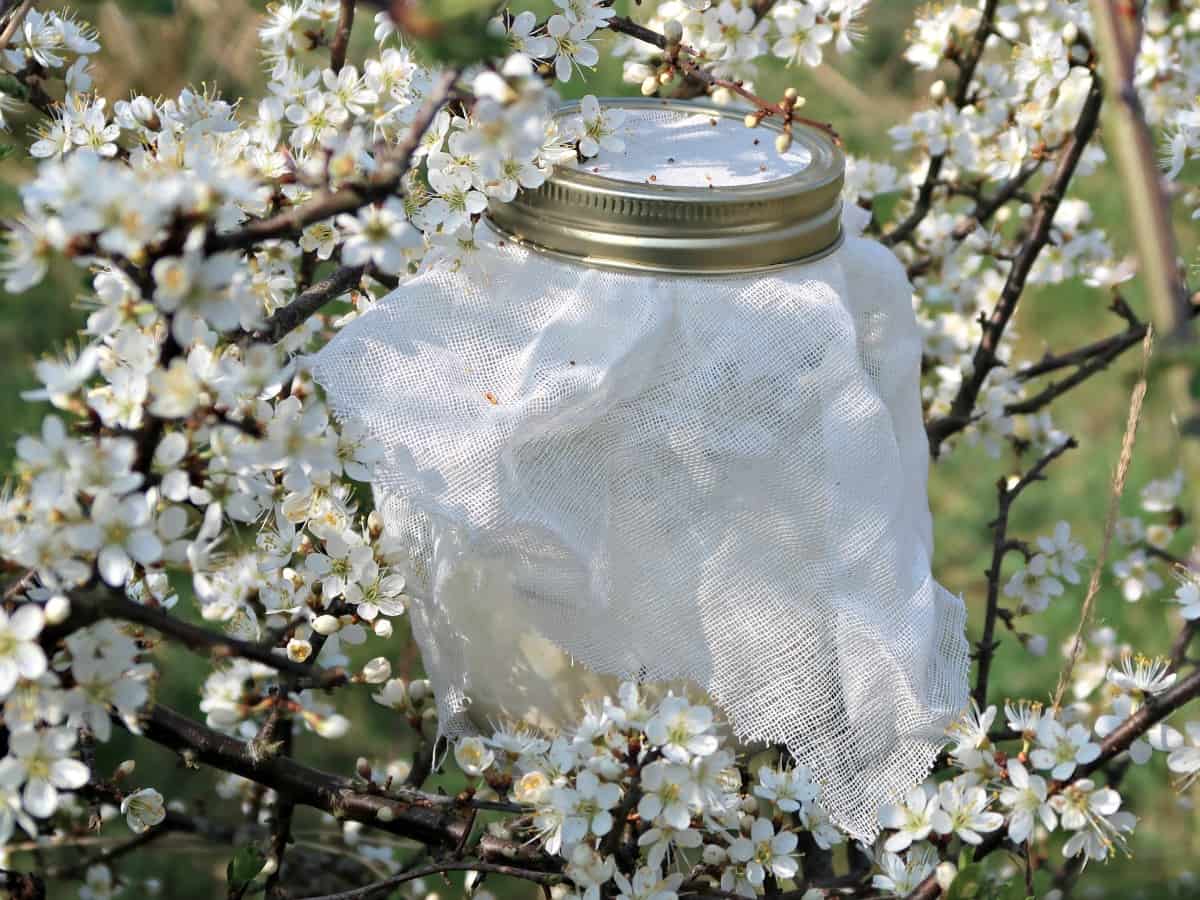 Here we share our wonderful Meadowsweet Cordial recipe. Meadowsweet is a beautiful herb, with a delicate fragrance and is the original source of Aspirin.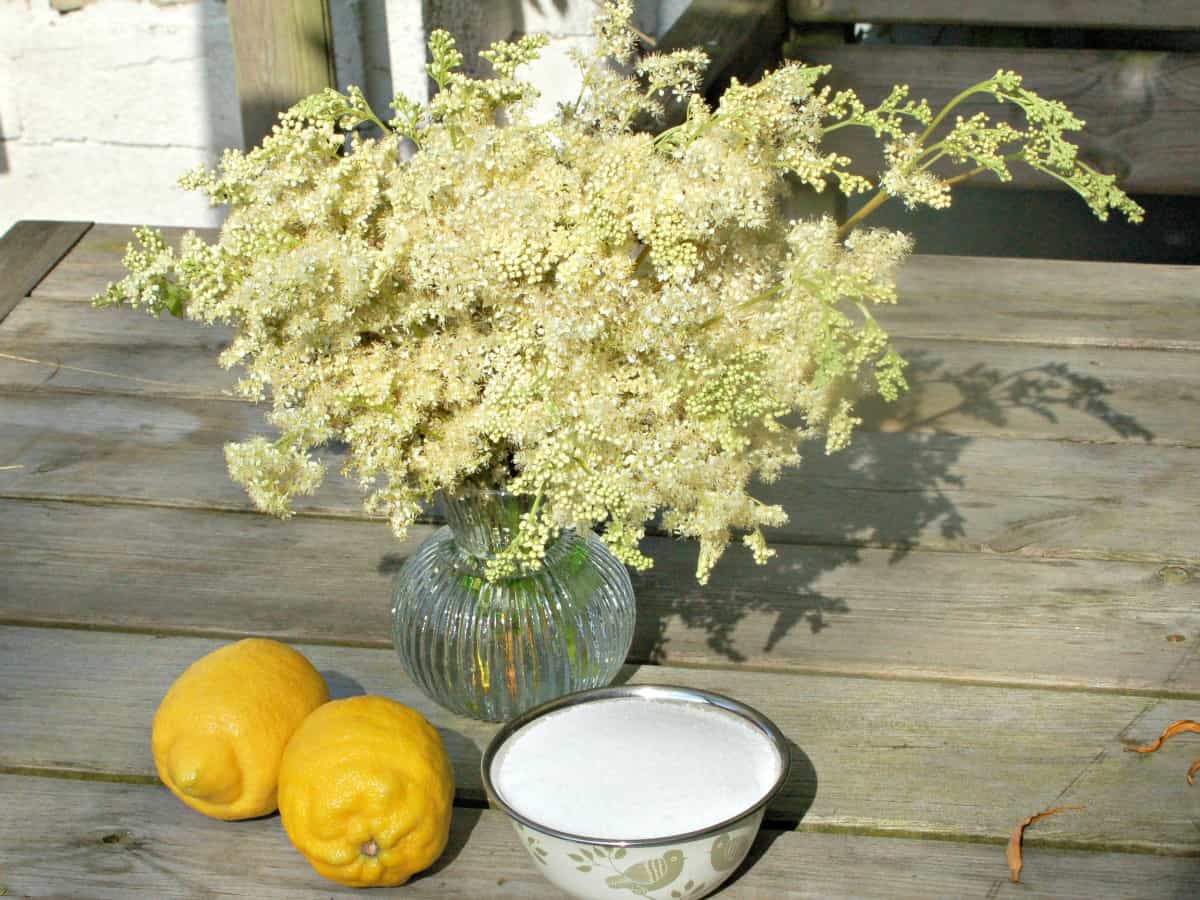 Homemade vegetable crisps are a brilliant alternative to shop-bought snacks. They are cheap, easy to make, and super good for you. This nettle crisp recipe can be easily adapted to use with other wild and homegrown greens. Wild garlic chips, in particular, make a tasty snack.