These Christmas reed diffusers use fillable Christmas baubles as diffuser bottles and Christmassy essential oils for fragrance.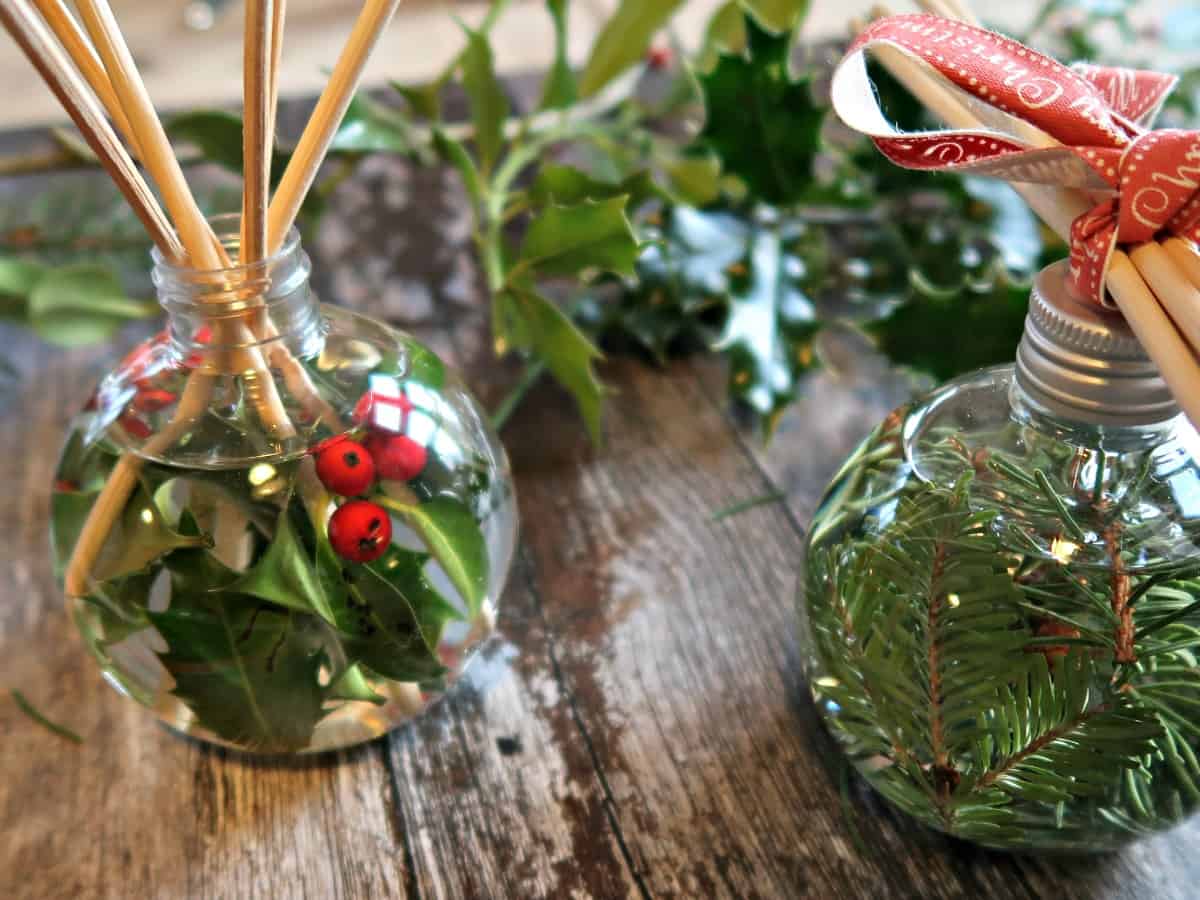 Reed diffusers are a home fragrance system where reeds disperse a fragrance held within a carrier solvent. They don't need any batteries or electricity so are an easy way to fragrance your home.
Diffuser oil can be expensive to buy, but you can make a DIY version that is just as good as the ones in the shops. Earlier this year I tested the best homemade reed diffuser oil recipes and I identified the base product that I believe that most good quality store-bought reed diffusers use.
Christmas reed diffusers are perfect for gifting at Christmas. After all, we all want our homes to smell wonderful at Christmas. These Christmas scent diffusers are also cute Christmas baubles. They only take minutes to put together, making them perfect for hostess gifts and teacher appreciation presents.
What you need to make Christmas reed Diffusers
Evergreen Foliage or spice pods (I used Holly and Spruce for mine)
How to Make Christmas Bauble Reed Diffusers.
I started by popping my fresh foliage into my fillable baubles. I used holly and berries in one and Spruce clippings in the other.
I plan to make a second batch using cinnamon sticks and other spices. I think the spices will discolour the carrier oil slightly but will let you know the results when I've made them.
Measure out the correct amount of Augeo Clean Multi to almost fill the bauble and add the scent of your choice. I chose to use a ready-mixed essential oil fragrance rather than mixing my own on this occasion. How many drops you add will depend on the strength of your Christmassy scent, so experiment until you are happy with the aroma.
Use a funnel to add your diffuser oil into your Christmas bauble and pop on the lid. My Christmas baubles came with Christmassy ribbon attached, so I just popped a bundle of reeds on top and tied it into a bow.
And here are my finished Christmas reed diffusers.
Don't they look gorgeous?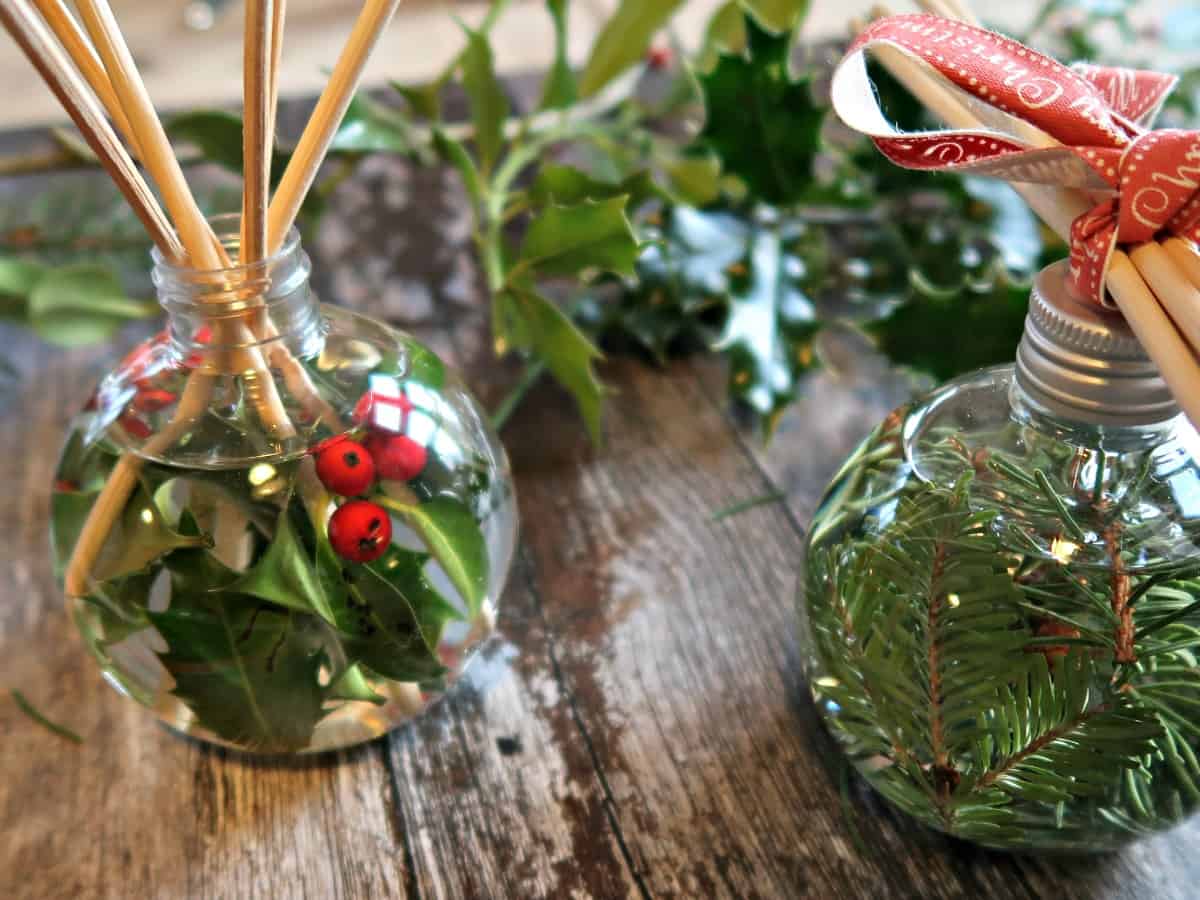 I think these would be brilliant to sell at a Christmas fair or fundraiser.
If you have enjoyed our Christmas Bauble Reed Diffuser tutorial, why not check out some of our other 5-minute gift ideas. You can find a list of our favourites below.
This simple recipe for Rosemary and Peppermint Foot Scrub ticks every box. It is super quick, super easy and super cheap to make. You probably already have all the ingredients you will need at home.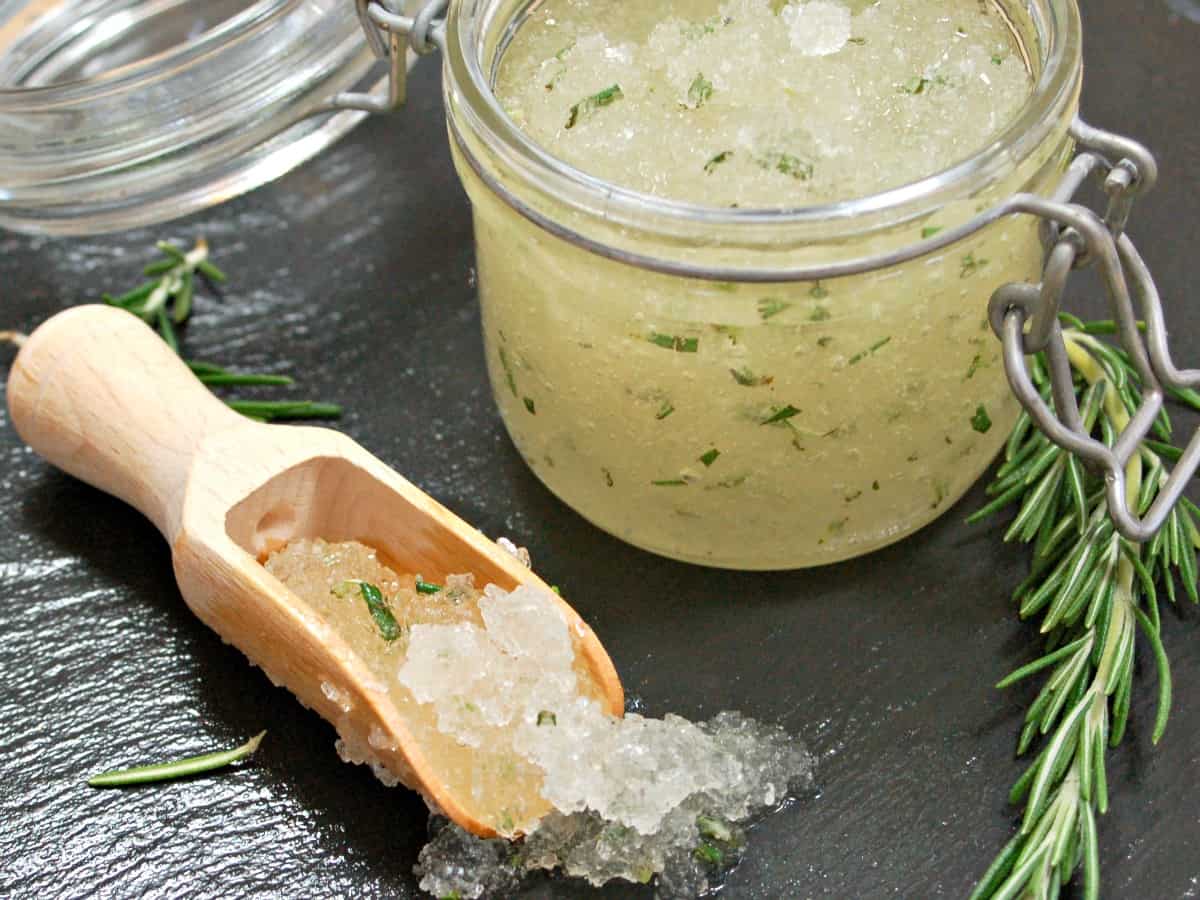 DIY Mulling Spice Bags make a lovely, thoughtful gift, and can be adapted to suit the taste of the recipient.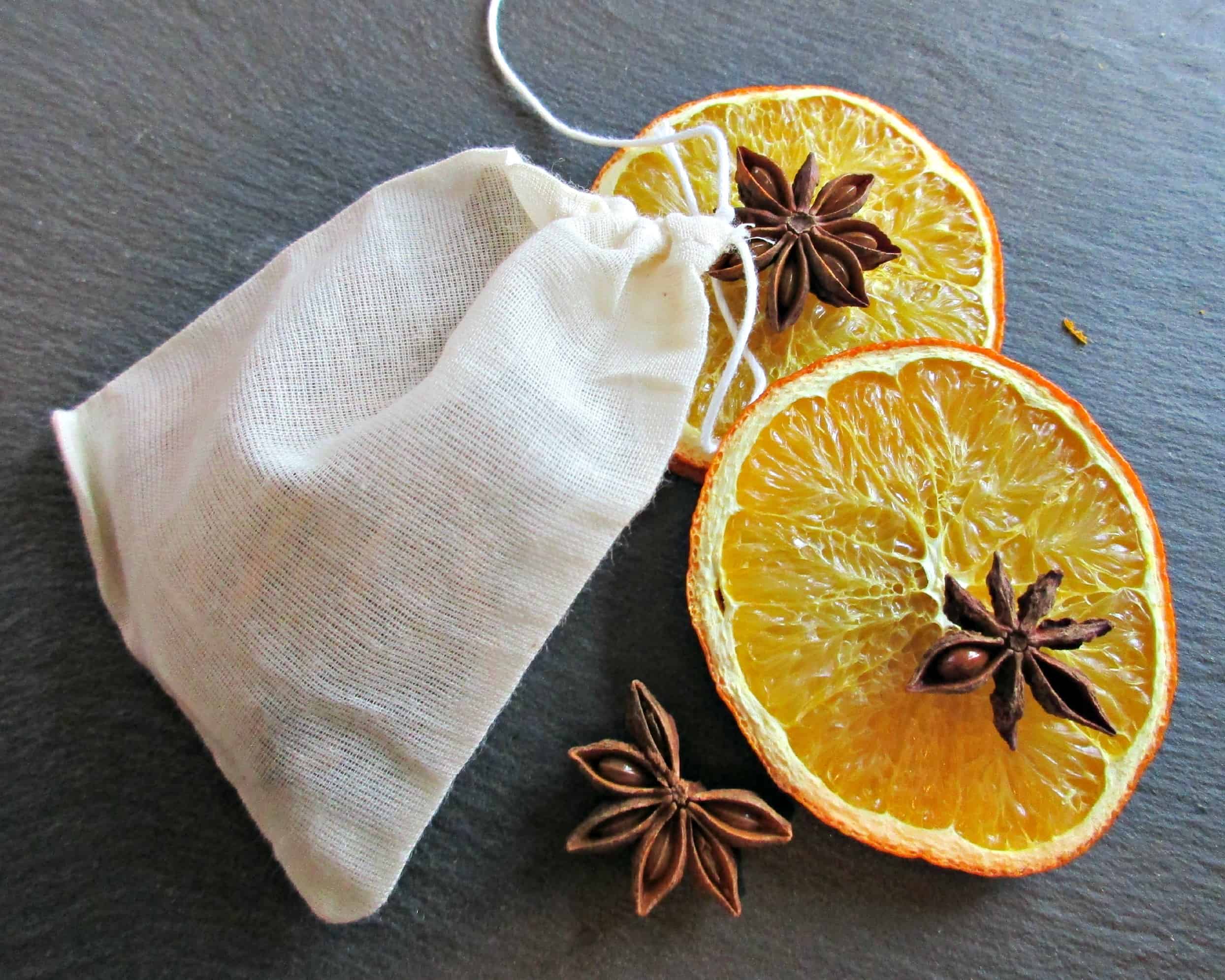 These wonderful herbal bath soaks are great fun to make, fabulous for your health and well-being and are easy to tailor to suit the recipient