Love Reed Diffusers but not the price? We test 3 homemade reed diffuser oil recipes to find out which works best, and if any of them are as good as the expensive ones you see in the shops.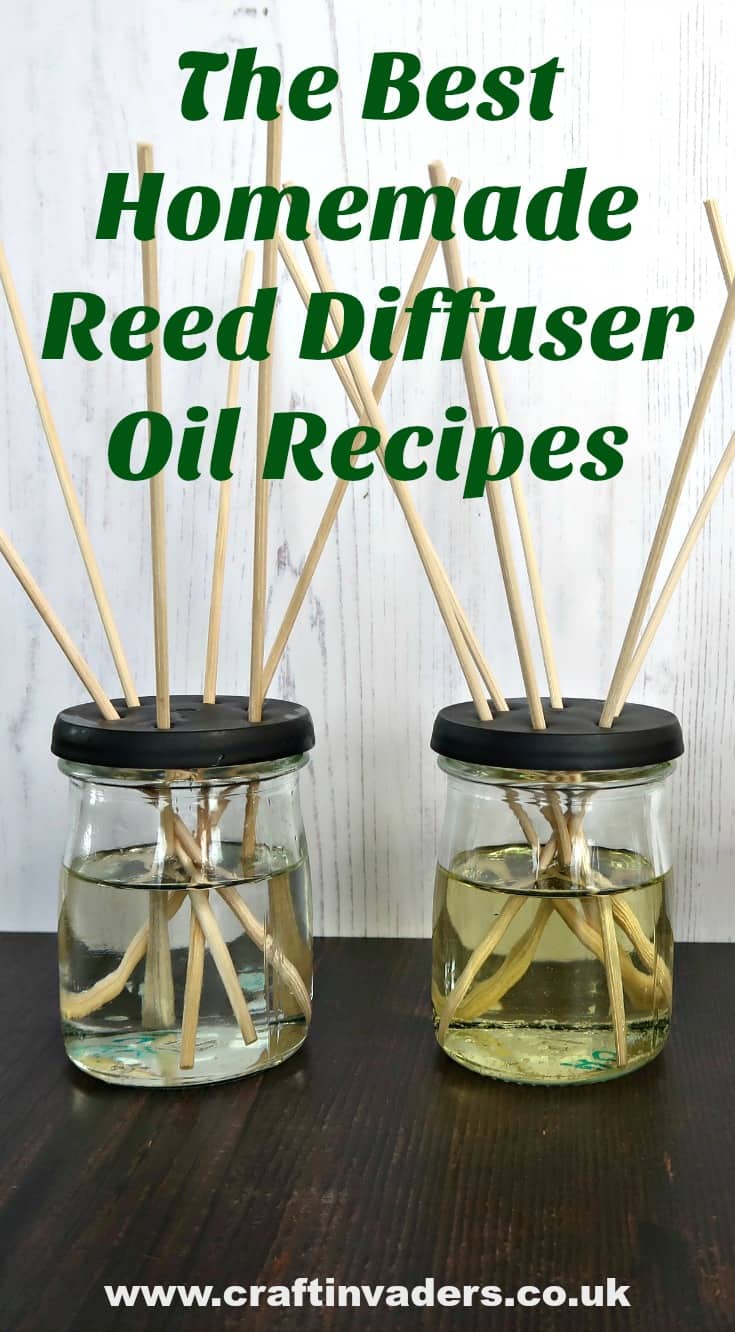 What is a reed diffuser?
Reed diffusers are a home fragrance system where reeds are used to continually disperse a fragrance held within the carrier solvent that the canes sit in. Requiring no electricity or heat source, they are a great alternative to fragranced candles and plugins and are a favourite way to introduce fragrance into the home.
They can also be ridiculously expensive. Before making my own DIY reed diffuser oil, I tried to research what ingredients the big brands used in theirs. Turns out home fragrance is big business, and they're not giving their secrets away easily. Which is more than a little frustrating, as I would prefer to know what chemicals I am introducing into my family's environment.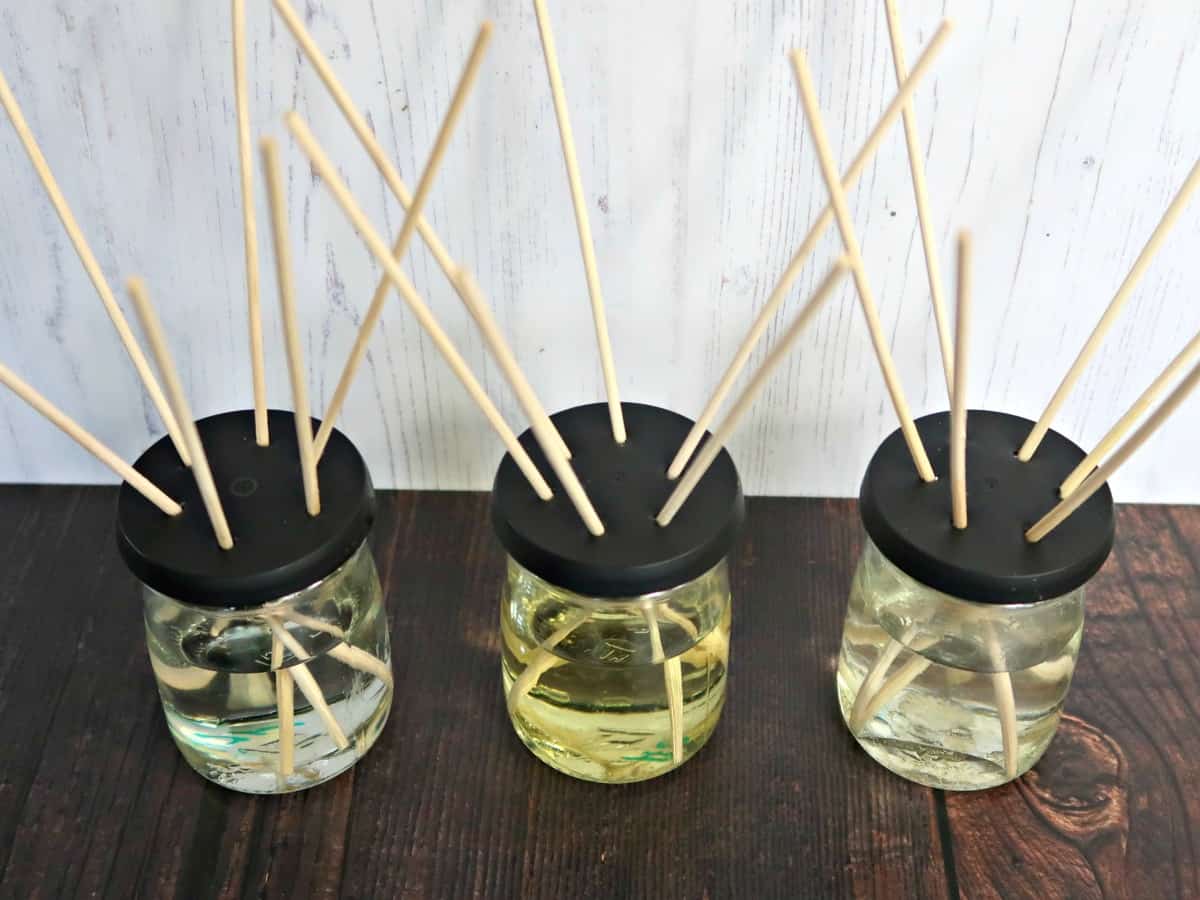 There are 4 elements to a reed diffuser.
The vessel. Usually made of glass to avoid any reaction with the carrier oil or solvent and the fragrance itself. Narrow-necked glass containers (Amazon affiliate link) work best reducing evaporation of the solution inside. You want the scent to be diffusing from the reeds at a controlled rate rather than just all evaporating into the atmosphere at once.
The reeds. Rattan reeds (Amazon affiliate link) are the reed of choice for reed diffusers. They contain many little tubes which allow the fragrance to wick up the stem unhindered, and work for many months before they eventually clog and need renewing.
Fragrance. Good quality essential oils (Amazon affiliate link) produce the best aroma. You can use a single oil, mix your own combination or buy a fragrance oil where the hard work has already been done for you.
Base oil or solvent. This is the magic ingredient in a reed diffuser and the one that we will be testing alternatives for below. This diffuser oil needs to combine successfully with the fragrance and be thin enough to travel through the reeds at the appropriate rate. For me, it also needs to be an ethical product and something safe to use in my home.
We tested 3 popular DIY Reed Diffuser Oil bases in our experiment.
• Almond Oil (Amazon affiliate link)
• Vodka and Water Mix
• Augeo Clean Multi (Amazon affiliate link)
Since we wanted to test how well each solution travelled up the reeds we used 3 identical lidded jars for our experiment. We cut an equal number of holes in each lid and pushed the canes through them into each solution.
We used the same ready mixed fragrance oil for each of our reed diffuser oil tests and added the same quantity to each.
The same number of good quality Rattan Reeds designed for reed diffusers were used for each of our solutions.
Almond Oil Reed Diffuser Test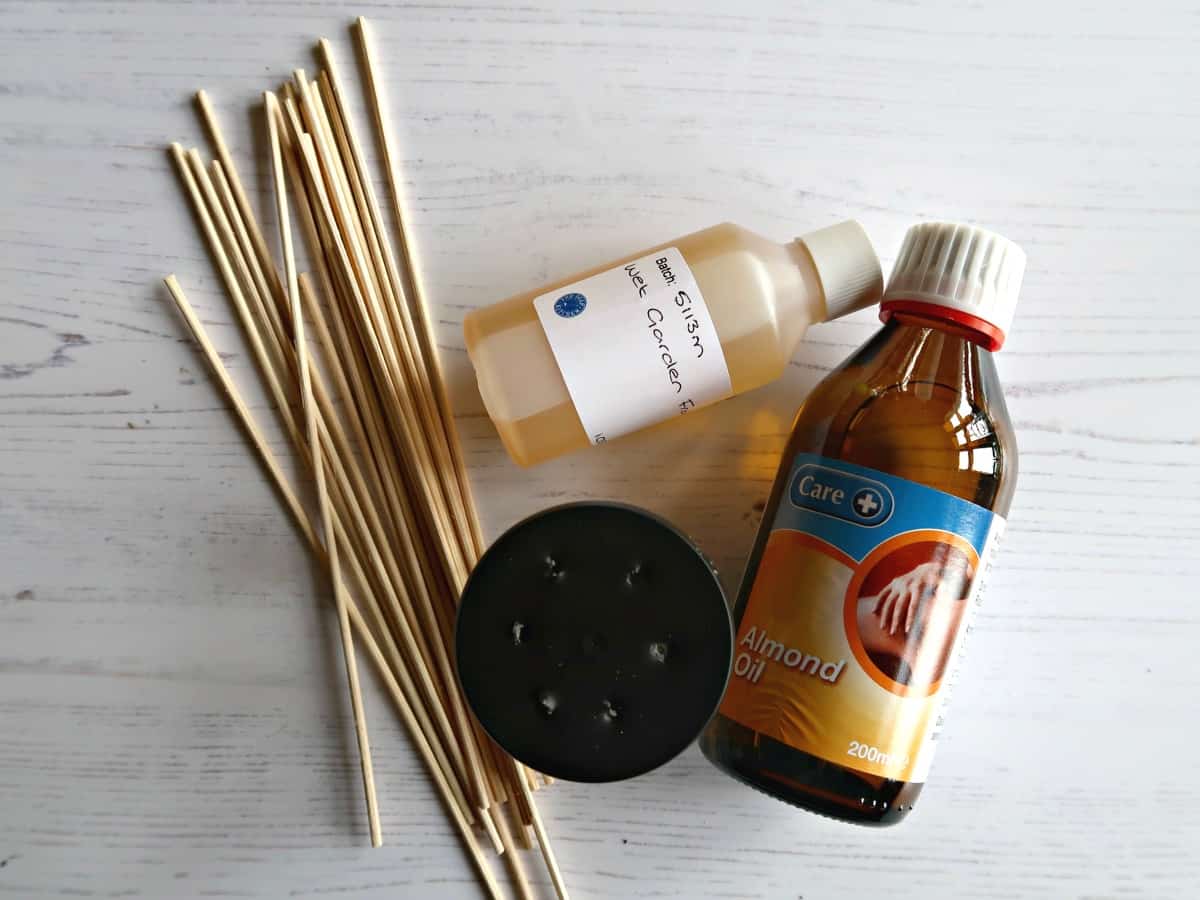 We mixed 100mls Almond Oil (Amazon affiliate link) with 15mls fragrance Oil. The oils blended well and produced a pale yellow base oil which looked quite attractive but might be an issue if you planned to add your own colour.
After 24 hours the reeds in the almond oil were diffusing the fragrance effectively. The scent on the canes smelled true to the original (which was not the case with all our samples), although the smell was not the strongest of all our samples.
After 7 days the reeds in the almond oil base still smelled pleasant, but the strength of the fragrance had diminished suggesting that the reeds struggled with wicking the oil to their tips due to its thickness.
Overall Impression: The Almond Oil and fragrance combined really quickly, and the aroma stayed true throughout our experiment. The effectiveness of the reeds to suck up the solution appeared to diminish quite soon – possibly due to the thickness of the oil. Some DIY recipes do suggest diluting almond oil with a splash of vodka to avoid this. We would recommend you read our vodka results below carefully before trying this. Since almond oil is quite expensive, I personally wouldn't repurchase it to make a reed diffuser as one of our other bases gave a far better result.
Water and Vodka Reed Diffuser Test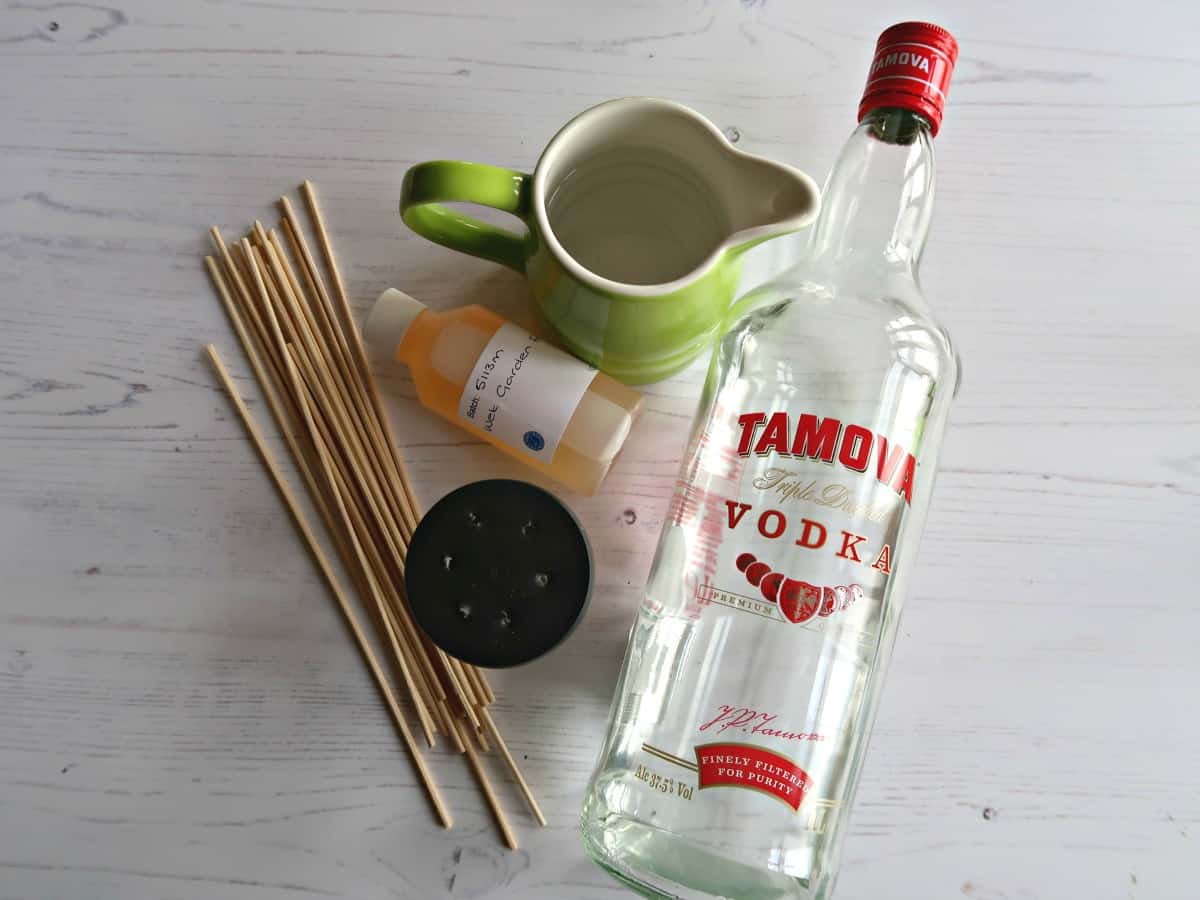 We have read many recipes that suggest using water with a splash of vodka as a DIY Reed Diffuser solution. We combined 90mls water with 10mls vodka and added the 15mls fragrance oil. Despite lots of mixing we couldn't get our diffuser base and fragrance to combine. The lid and reeds were attached as before and left for 24 hours.
After 24 hours the diffuser reeds appeared to be saturated in the solution, but the fragrance they were giving out was not an accurate representation of the original aroma and was actually quite unpleasant. The oil, vodka and water mixture remained uncombined, which the kids thought looked cool but didn't give a professional look I was hoping for.
After 7 days the solution still smelled a little unpleasant and at least half the solution had evaporated through the reeds.
Overall Impression: The water/vodka/fragrance combination yielded disappointing results in our test and is not a combination I would try again. Due to the effect this mix had on the aroma of the fragrance oil, I would also be reluctant in adding vodka to another mix to thin it.
Augeo Clean Multi Reed Diffuser Test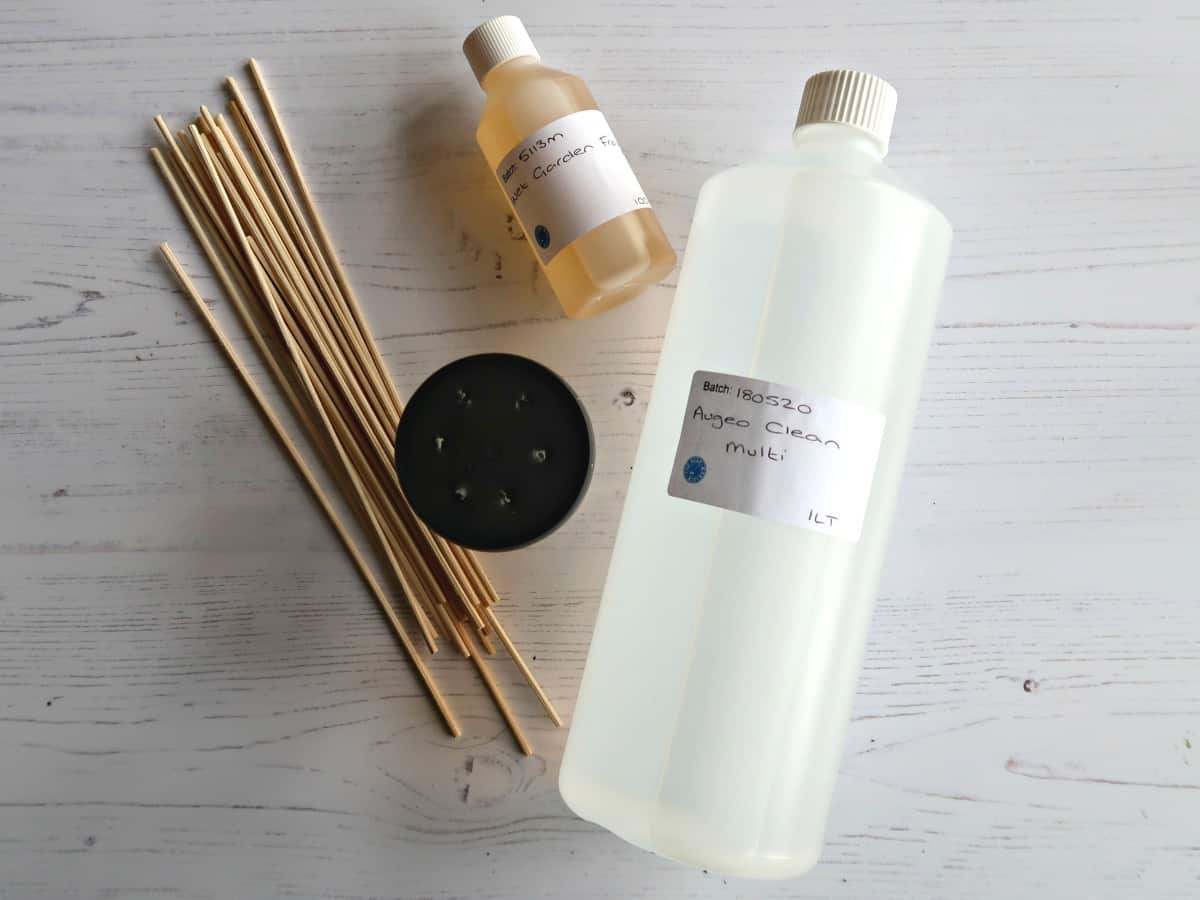 Augeo Clean Multi (Amazon affiliate link) is described as an eco-solvent made from glycerin that is a sustainable alternative to petrochemical solvents. It is widely used as a diluent and carrier for the fragrance for environmentally friendly reed diffusers and room sprays and is readily available from soap making supplies outlets as well as on Amazon.
Augeo clean multi is the product that I suspect is the base of many of good quality reed diffusers, so I was really keen to see how it performed in our test.
We mixed 100mls ofAugeo Clean Multi with 15mls of the fragrance oil. The products blended together easily, resulting in a clear solution.
After 24 hours the reeds in the Augeo Clean Multi were diffusing the fragrance effectively. The perfume on the canes smelled true to the original and had the most potent aroma of all our tests.
After 7 days the reeds in the Augeo Clean Multi were still emitting a pure and intense fragrance, and the solution continued to look bright and attractive in the bottle with no sign of evaporation.
Overall Impression: It has now been 3 weeks since we started our experiment and this sample continues to fragrance the room effectively, making it the clear winner in our DIY reed diffuser oil test.
Our Best DIY Reed Diffuser Oil Recipe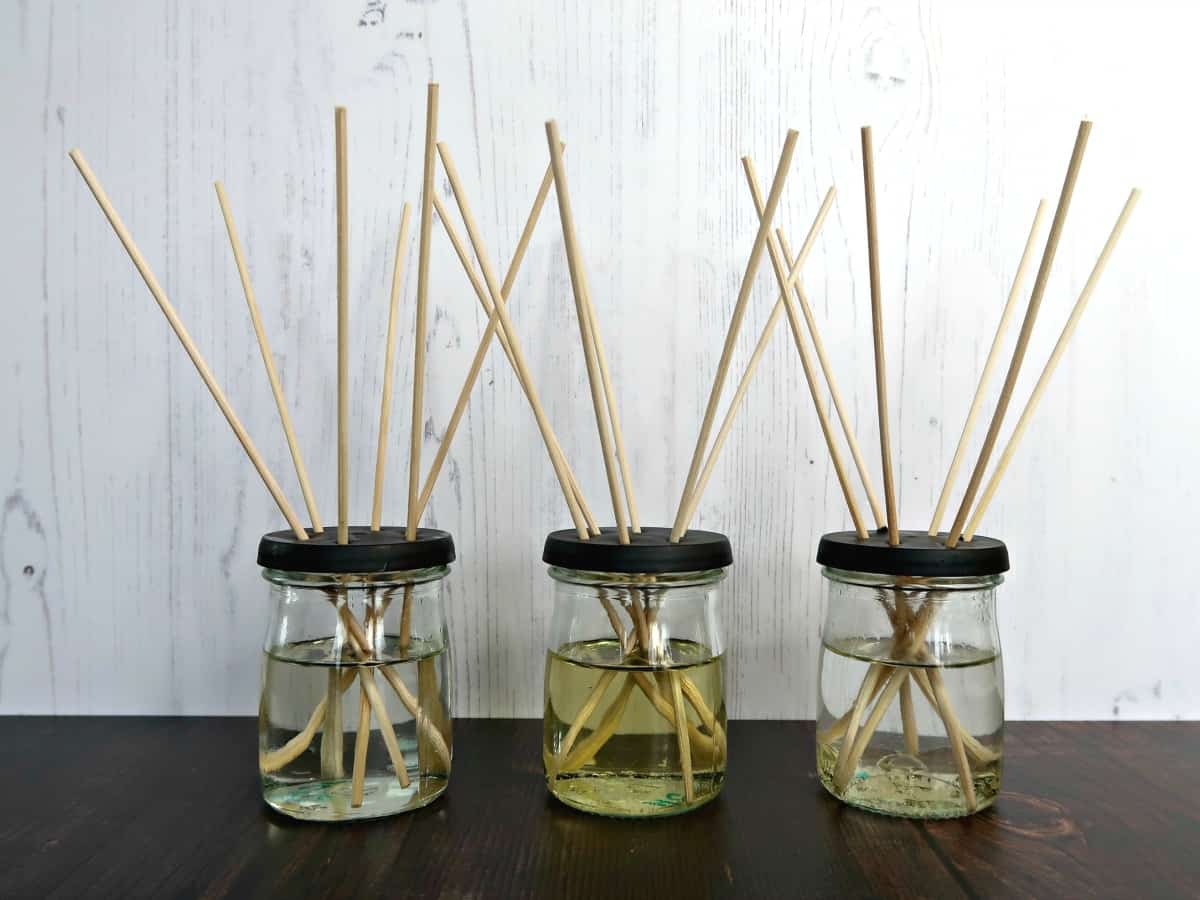 The Augeo Multi Clean gave by far the best results in our homemade reed diffuser oil experiment. We think this product gives professional results and makes a oil diffuser solution that is as good as any store bought one. If you would like to try this recipe at home you can purchase both The Augeo Multi Clean (Amazon affiliate link) and the diffuser reeds (Amazon affiliate link) through these links.
Update: We have been using Augeo Multi Clean to make diffusers for a year now with fab results. Our latest reed diffusers are these super cute Christmas Bauble Reed Diffusers which only take minutes to make and are perfect for gifting.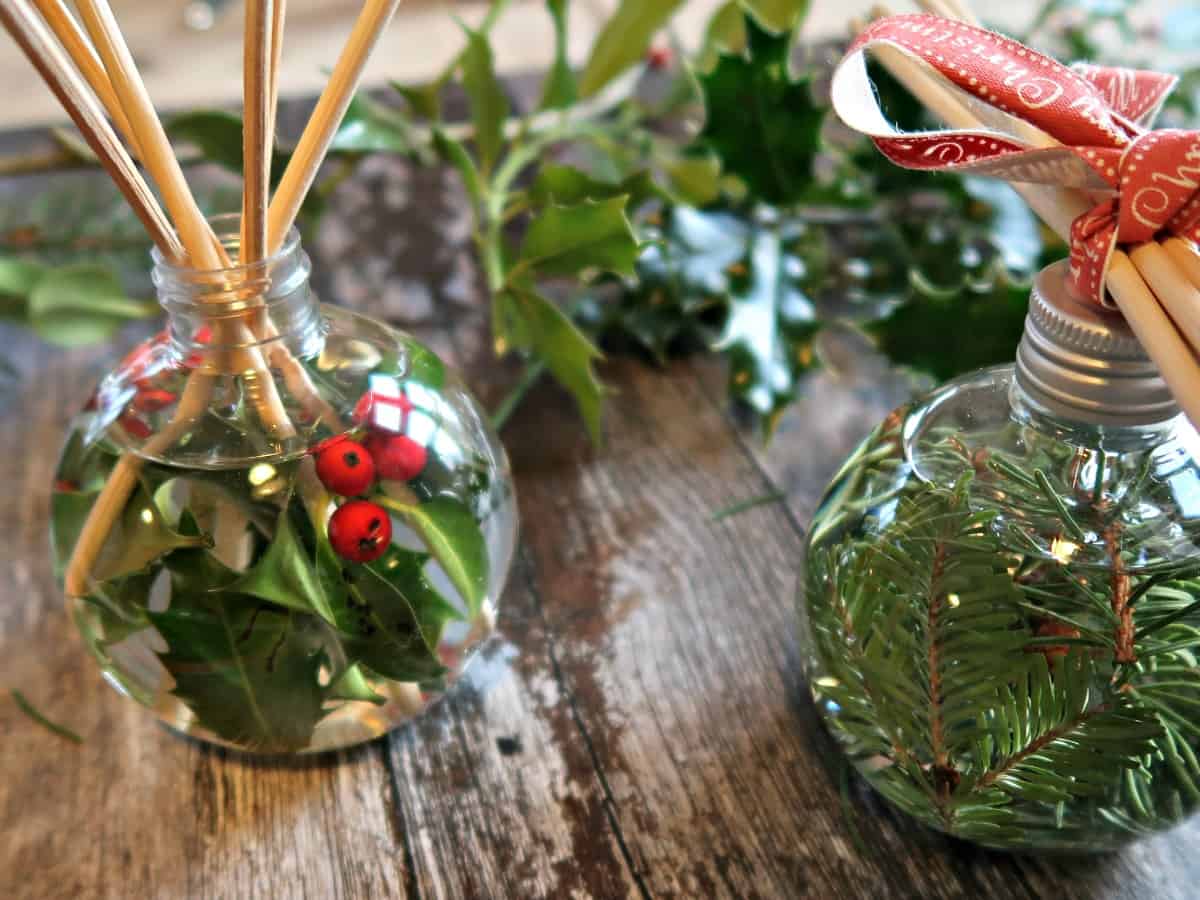 For more homemade gifts you can make at a fraction of the cost of shop bought, check out our favourites below.
This simple recipe for Rosemary and Peppermint Foot Scrub ticks every box. It is super quick, super easy and super cheap to make. You probably already have all the ingredients you will need at home.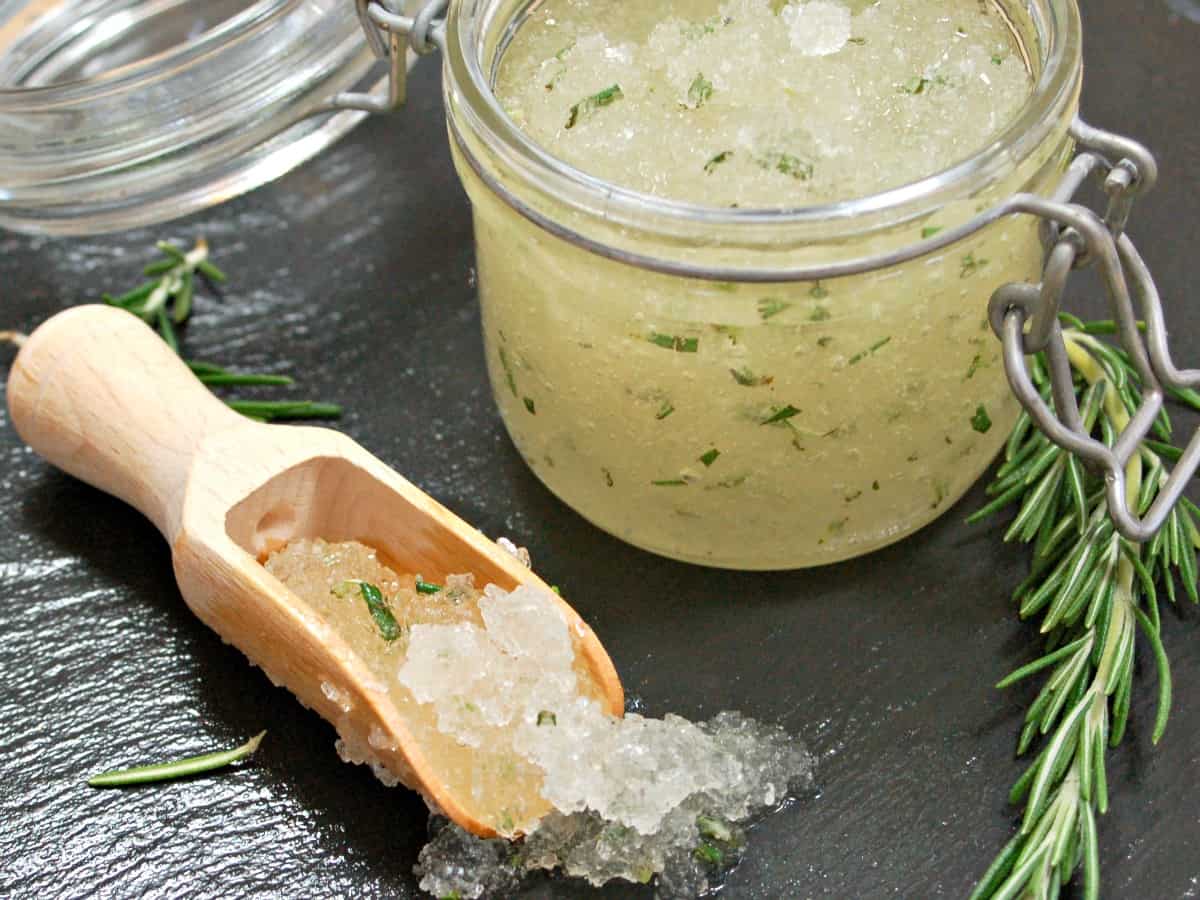 DIY Mulling Spice Bags make a lovely, thoughtful gift, and can be adapted to suit the taste of the recipient.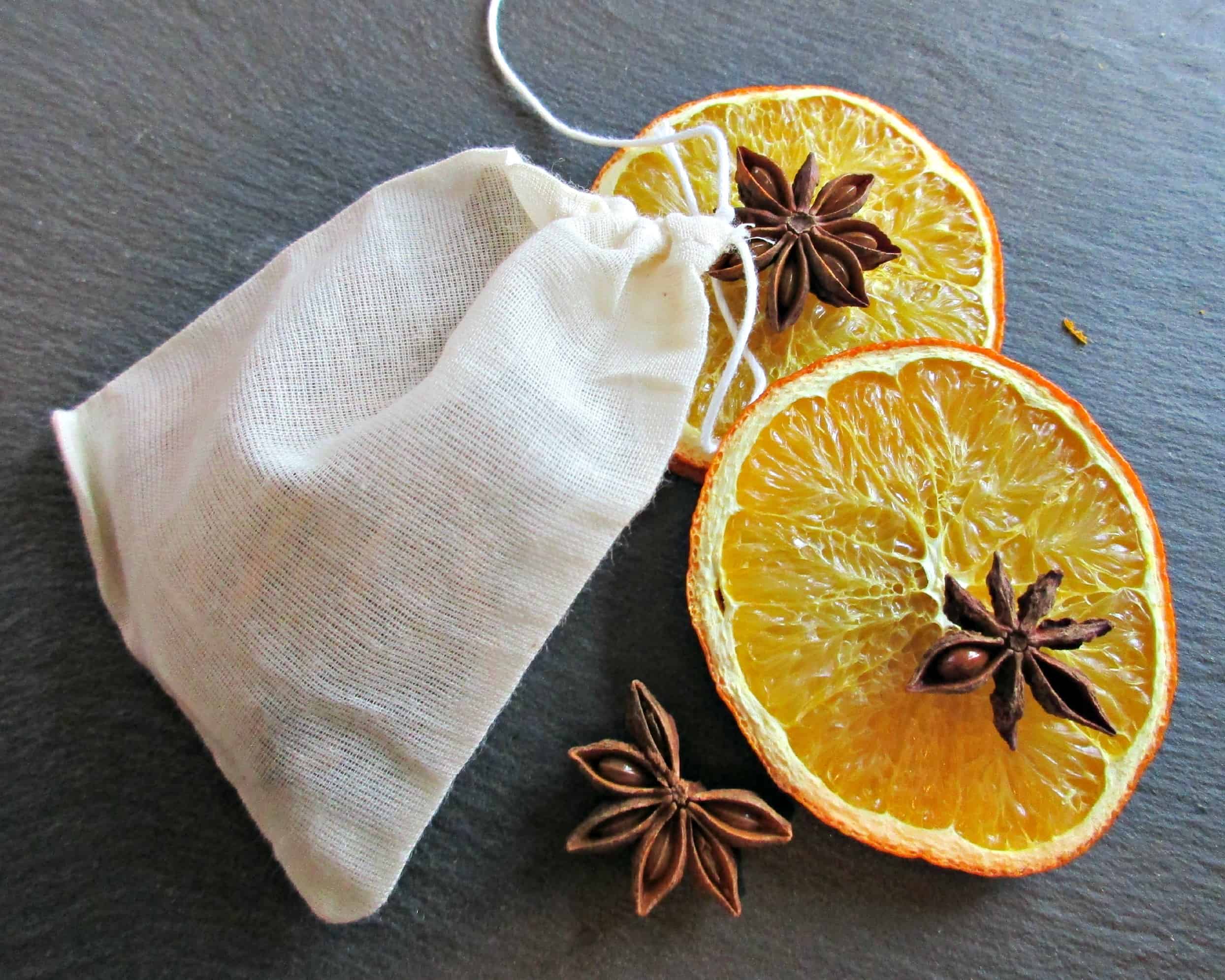 These wonderful herbal bath soaks are great fun to make, fabulous for your health and well-being and are easy to tailor to suit the recipient