In this tutorial we show you how to make fabric paint from acrylic paint by adding household ingredients.
The result is a DIY fabric paint that not only looks fabulous, it is also washable and doesn't need setting with heat.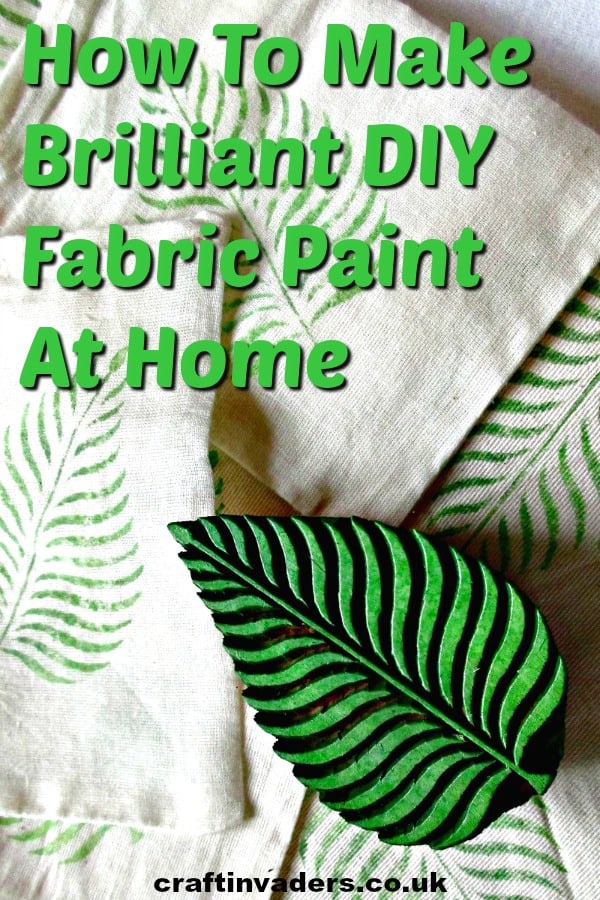 Over the weekend, the kids and I visited a country fair. Poking around the craft tent, I was delighted to come across some hand carved, printing blocks. I knew exactly what I wanted us to use them for. To stamp on some little muslin bags we have for another project. But we need the stamped bags to be washable!
A quick google suggests that you can turn acrylic paints into homemade fabric paint – just by adding an acrylic paint medium. Which would be perfect if we had some, but we didn't, so I had to delve a little deeper.
What is fabric medium?
Fabric medium is a solution you add to acrylic paints to increase their ability to bind to fabric. Also know as textile medium, it gives the acrylic paint a softer more flexible finish, making it easier to paint on to fabric and reducing bleeding. It thins the paint without diluting the colour, and encourages the paint to adhere to the fabric, particularly once it has been heat set.
How do you make fabric medium?
A couple of artist sites suggest adding glycerine to acrylic paints, to make them act more like oil paints.
Others recommended adding water to make them more like a fabric paint.
We decided to do both, and added vinegar to the mix hoping it would encourage the colour to 'fix' to the fabric. Vinegar is often used as a mordant in traditional dyeing, which we tried in our Turning Stains into Dyes tutorial. Now we had our 'DIY fabric medium' recipe.
How To Make Fabric Paint.
Ingredients needed to make homemade fabric paint medium.
White Vinegar.
Glycerine.
Tap Water.
First we mixed 10mls white vinegar, 10mls glycerine and 20mls water in a jar and gave it a shake.
We then used a small amount of our DIY textile medium to thin down our acrylic paints to make fabric paint. We thinned our fabric paint mixture so that is was the consistency of an ink.
Altogether we mixed 3 slightly different shades of green using our fabric paint recipe, and then applied them to a sponge with a brush, to use as an ink pad.
The stamp we used was a pretty Indian wood block stamp (Amazon affiliate link) and we stamped onto small muslin bags and cotton bags (Amazon affiliate link).
Using our DIY Fabric Paint.
We used an old T-shirt to try out the stamping and it looked fab.
Most traditional fabric paints need to be fixed with heat so we decided to test if ours did. Once the paint was dry I ironed the bottom half of the T-shirt (the bottom 3 leaves in the picture below), keeping well away from the top – to see how much difference it would make.
I then threw the T-shirt in the washing machine with a detergent capsule and put it through a 40C wash (with my fingers tightly crossed!).
We were delighted to see all the leaves intact when I removed the top from the washing machine. The non ironed stamped images are just as bright as the heat set ones, so the fabric medium recipe definitely did its job!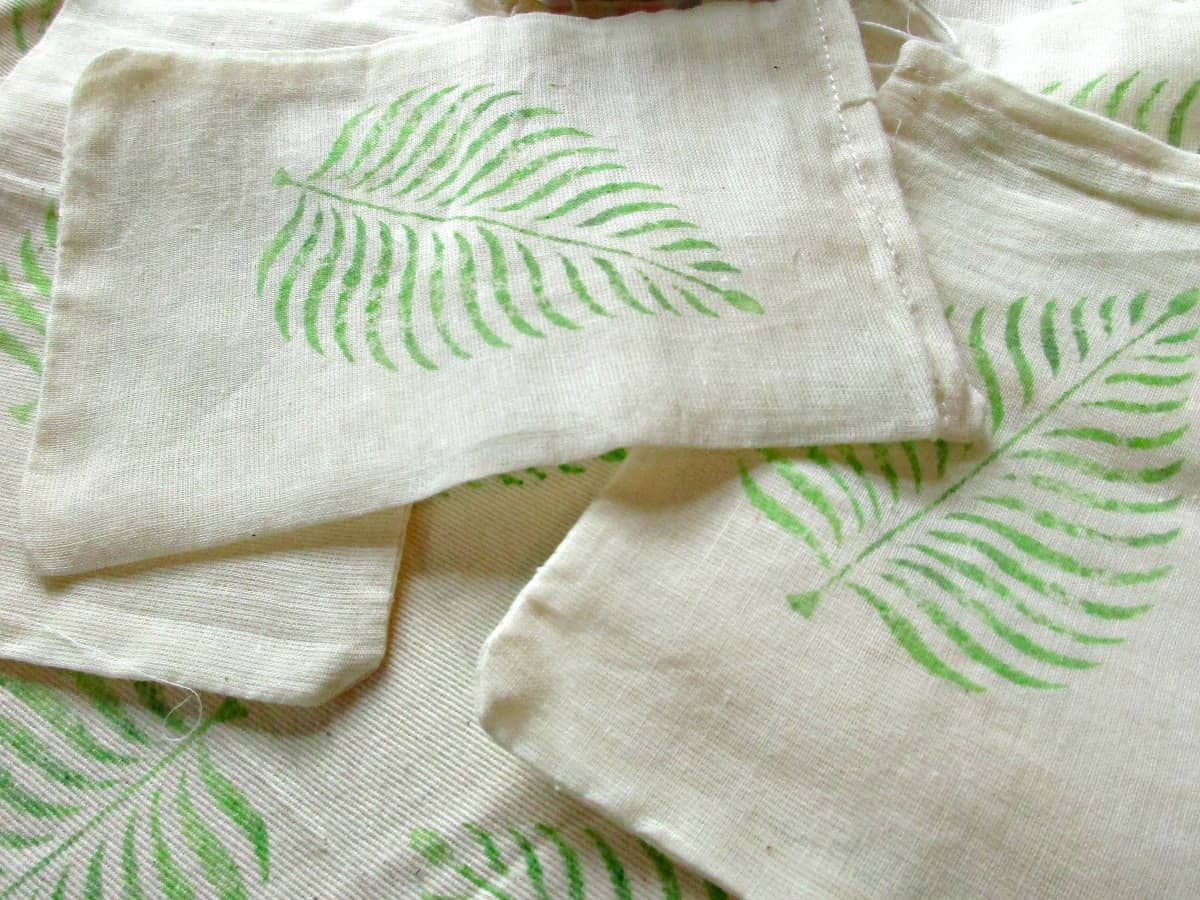 We managed to stamp lots of muslin and cotton bags during our session.
We used our hand printed bags to make some gorgeous herbal bath soaks. Because this DIY fabric paint is so easy to make and use, it's perfect for kids to use to make gifts for their teachers.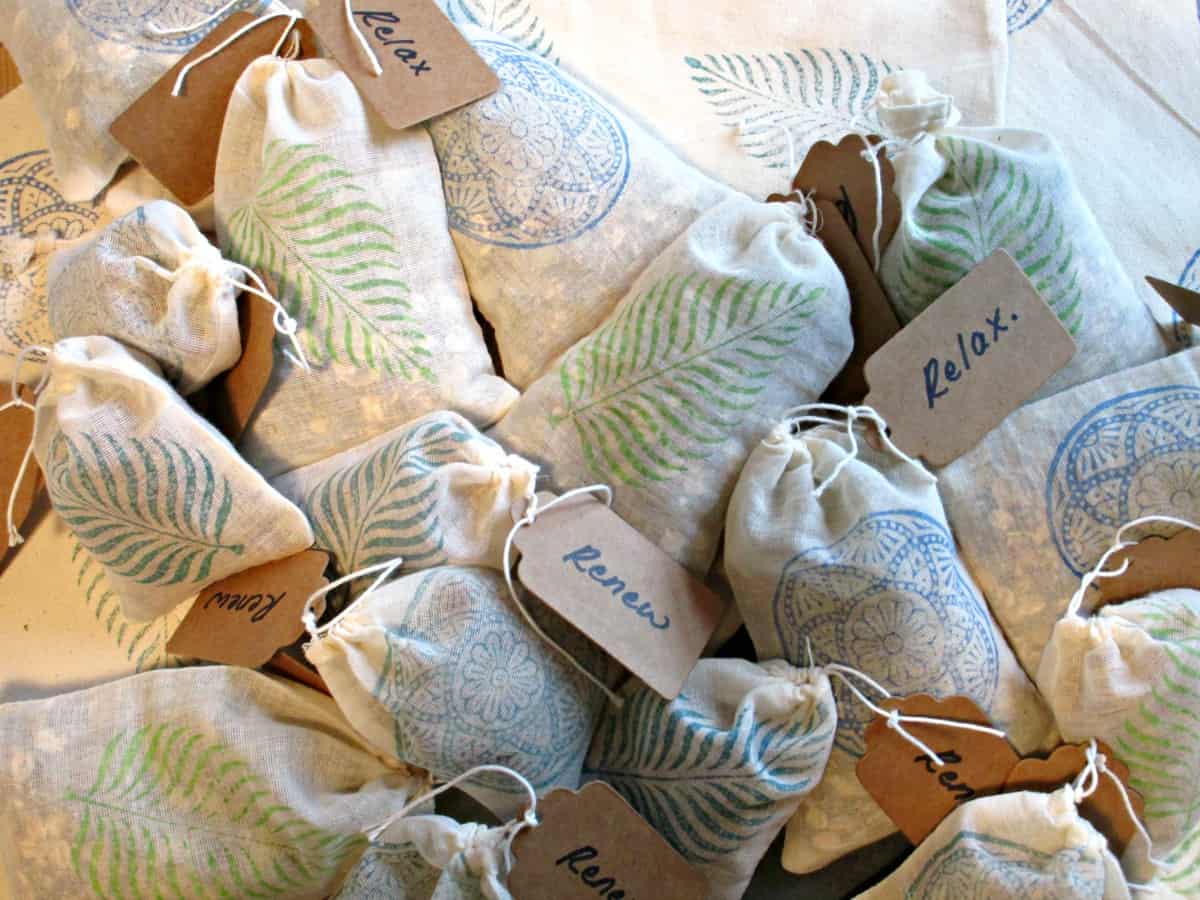 Not only did the kids have lots of fun printing the bags, they also loved combining some gorgeous herbs to make both relaxing and invigorating blends.
There are so many plants that have a positive action on your skin, making them perfect to use in bath products. Our 21 Botanicals that are fabulous for your skin post doesn't cover every single one, but will certainly give you a good starting point if you'd like to learn a little more.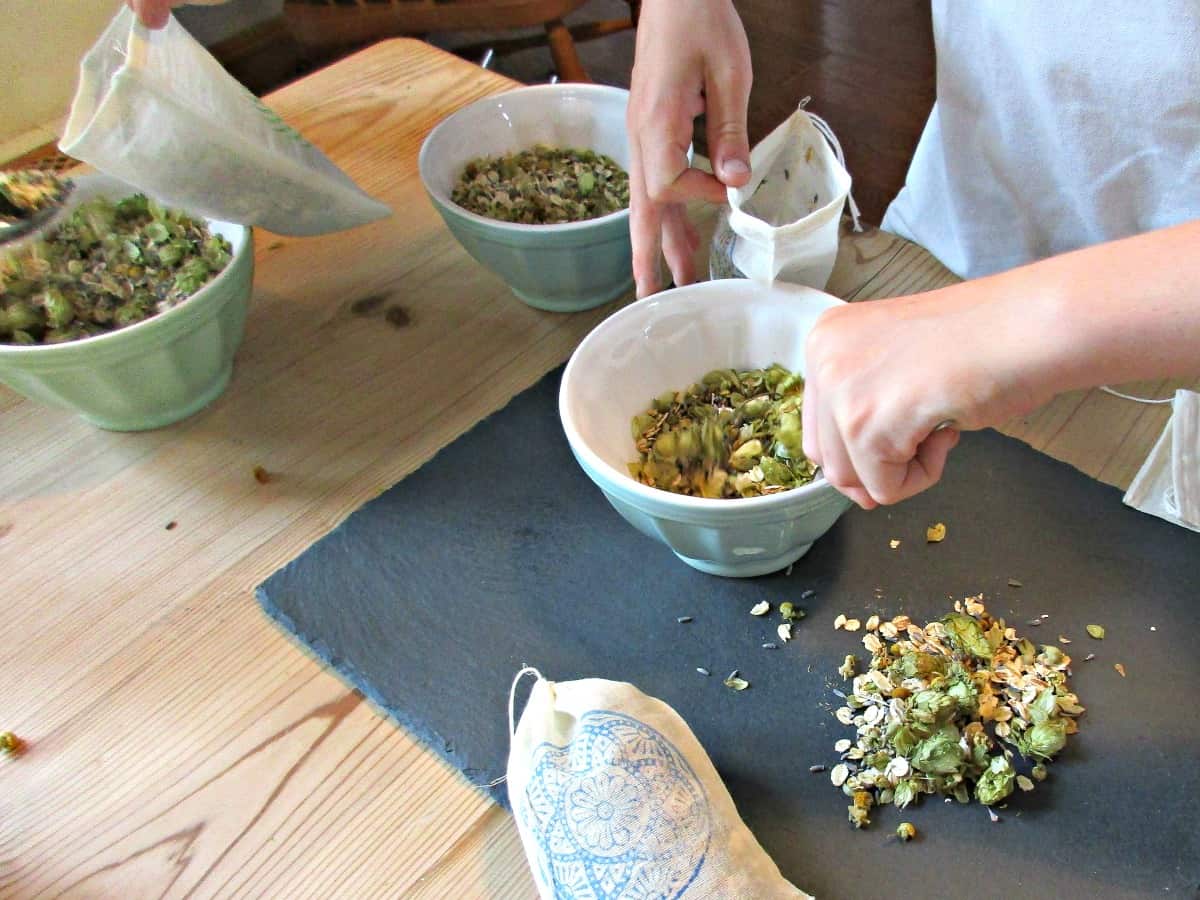 More Fabric Printing Inspiration
We recently used our DIY fabric paint to make batik art on an old pillowcase using a glue stick to provide the resist.
This project only works with fabric paint that is washable without needing to be heated due to using glue on the fabric, so our homemade fabric paint is perfect.
You can see in the photo below how pretty the results were. Visit How to Make Batik Art Using a Glue Stick for the full tutorial.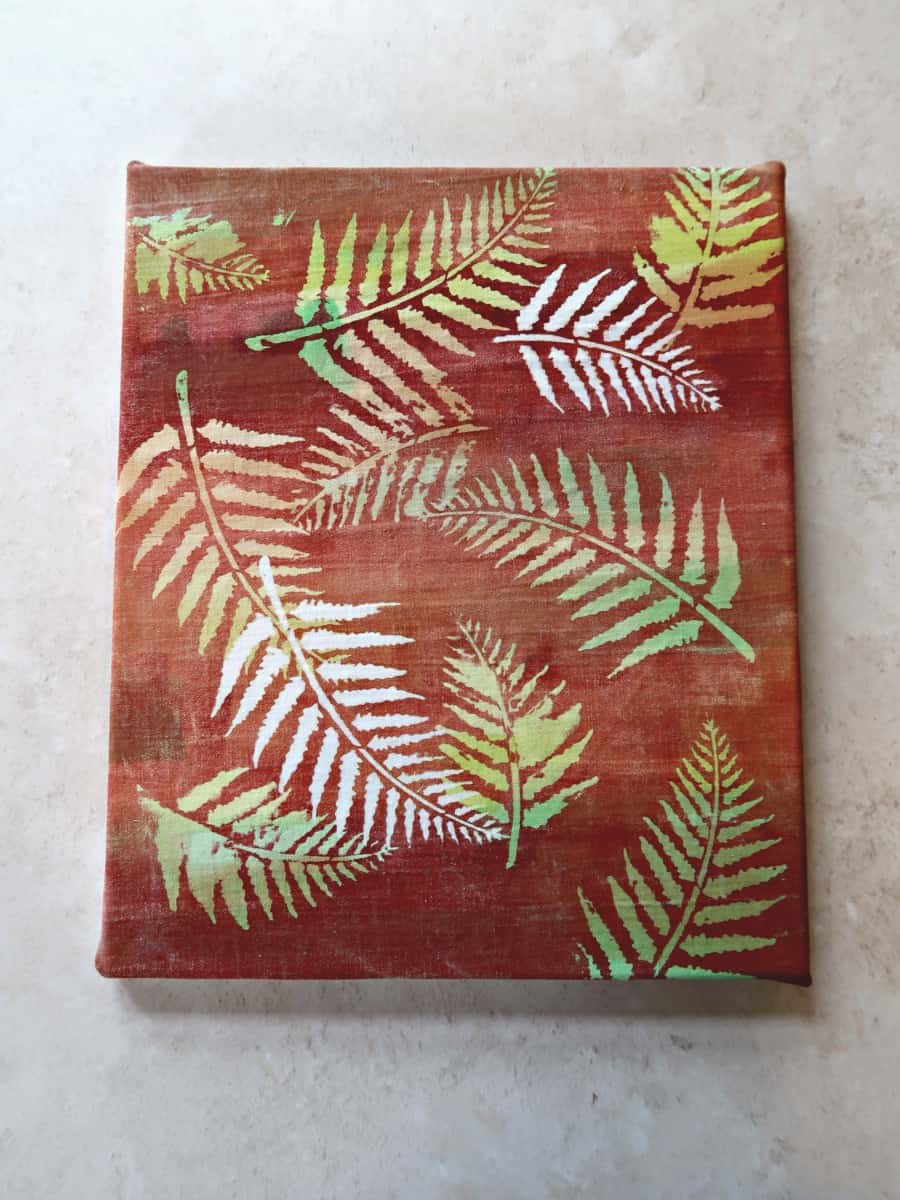 If our homemade fabric paint has inspired you to try more fabric printing at home you might also be interested in our review of the Screen Sensation home screen printing system.
And for those of you who love natural crafts, our Making Dye from Lichen and Eco Printing posts are both brilliant activities to try at home.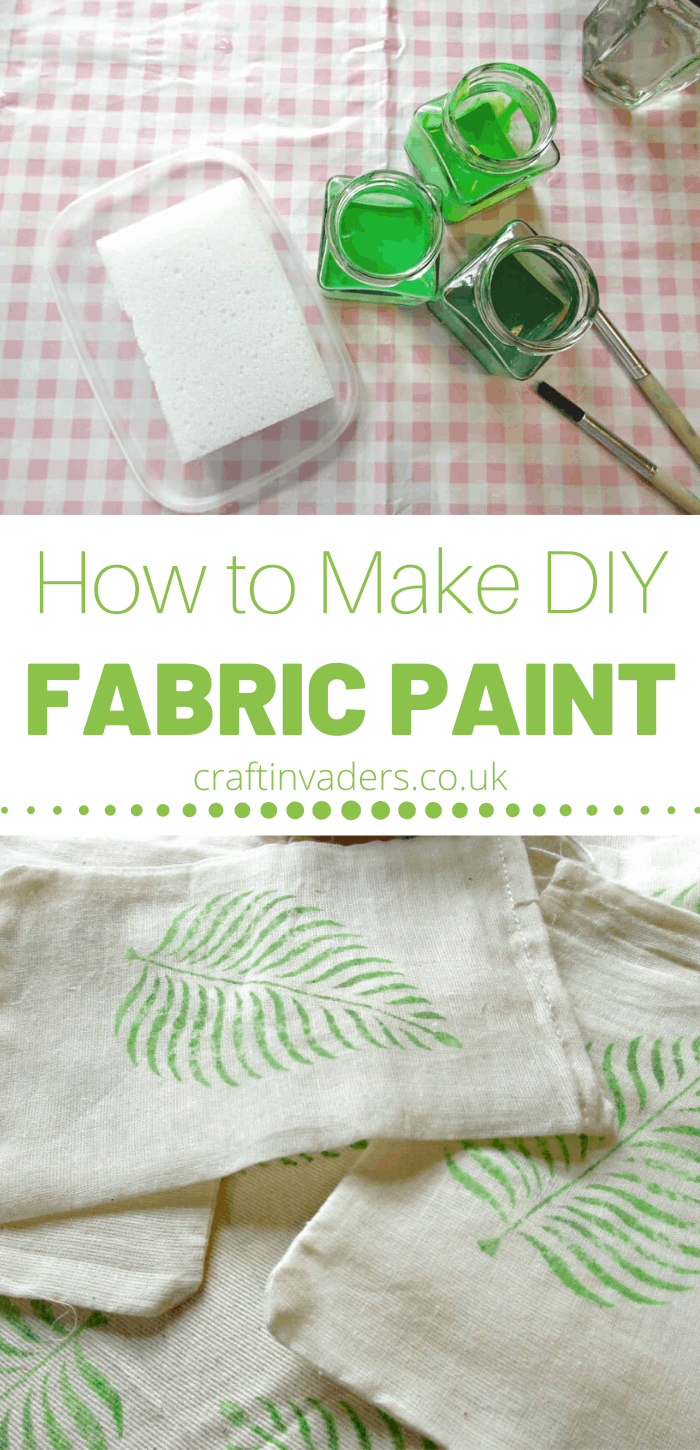 For more homemade gifts you can make at a fraction of the cost of shop bought, check out our favourites below.
This simple recipe for Rosemary and Peppermint Foot Scrub ticks every box. It is super quick, super easy and super cheap to make. You probably already have all the ingredients you will need at home.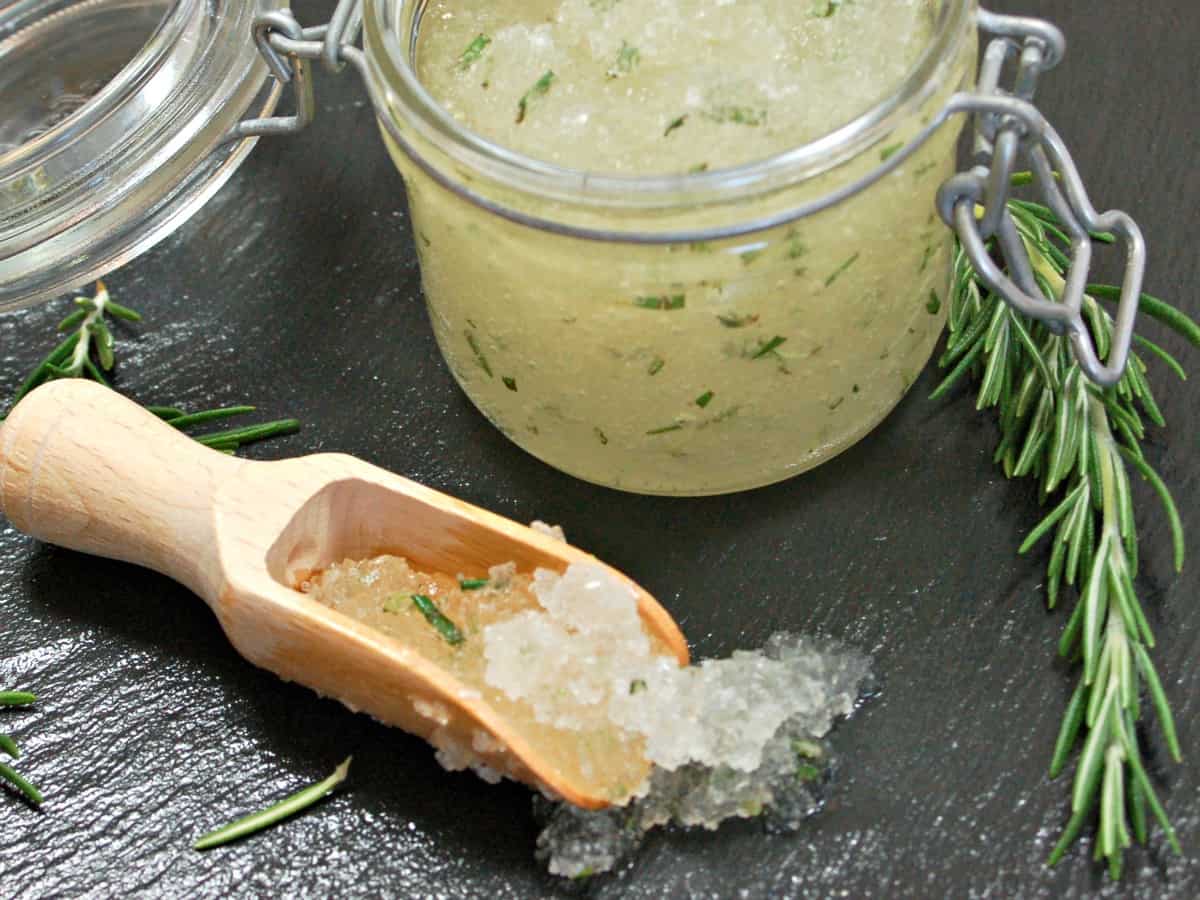 DIY Mulling Spice Bags make a lovely, thoughtful gift, and can be adapted to suit the taste of the recipient.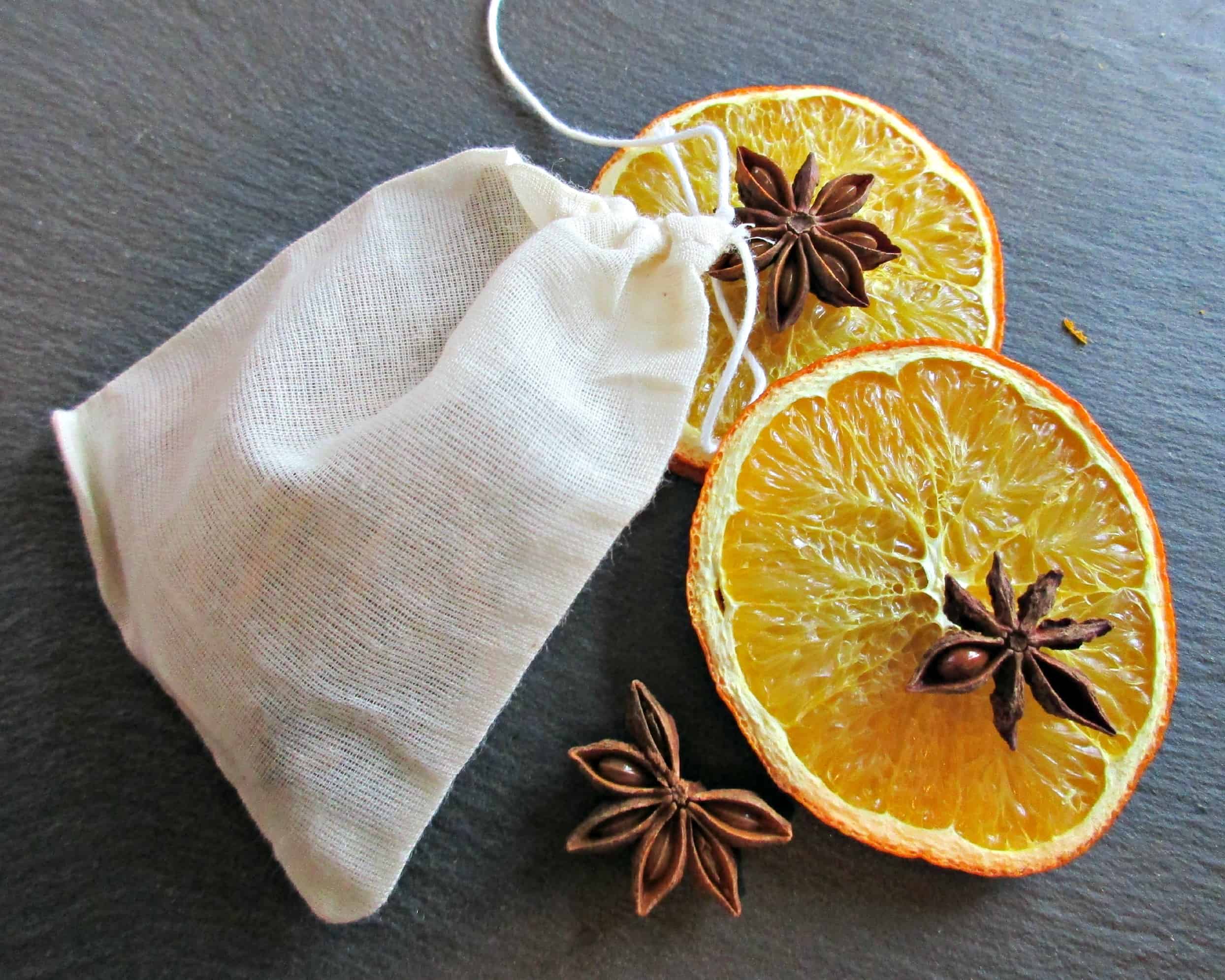 Love Reed Diffusers but not the price? We test 3 homemade reed diffuser oil recipes to find out which works best, and if any of them are as good as the expensive ones you see in the shops.